Awake RÄVIK 3
12.900,00 € – 15.400,00 €
Our third-generation electric surfboard directly springs from everything we learned from our previous models, combined with partner and rider feedback. The result is a genuinely remarkable board that's ideal for both action and surfing. The RÄVIK 3 is a board to grow with.
The Awake RÄVIK 3 is most accessible and versatile electric surfboard, it has been designed to provide an easy, stable and controlled first ride but offering the optimal platform to grow and learn with the board until the riders master cruising, carving and other tricks.
The robust construction and adapted shape allow slow stable rides but will perform perfectly when releasing the high power it can push, giving the opportunity to our riders to discover, learn and grow in this sport until, getting the most out of the session with friends, family and solo explorations. This is the board to become an electric surfer.
Playfulness and versatility has been core aspects in the development of this equipment. The RÄVIK 3 board is shaped to deliver stable and controlled rides. The hull features a balanced combination forgiving and performant aspects to offer the easiest but thrillest riding experience.
Our linear jet system insures consistant and constant grip increasing stability and control, our first time riders can enjoy a natural and comfortable feeling.
The full deckpad with evolutive footstrap options allow the rider to learn and evolve at their own pace and find their very own riding style with complete freedom.
Stable without sacrifices
The perfect match for a stable ride without sacrificing the ability to perform some satisfying long carves, thanks to the unique V-shape hull featuring a wide tail.
Fast track learning
Stable and low-speed take-off are key success factors for beginners, so the increased buoyancy & extra width give you what's needed.
Smooth in all sea conditions
Our linear jet system ensures constant water flow for the best feeling and control in flat, choppy or wavy conditions.
Find your own style
Try and evolve strapless, with one or fully strapped enjoying the signature fully covered deck pad and the different binding options.    
VAT & Shipping Costs Excluded
Specifications
TOP SPEED:
---
55 KPH
ACCELERATION:
---
0-50 KPH/ 4 SECONDS
RIDING TIME:
---
UP TO 60 MINUTES
WEIGHT (EXCLUDING BATTERY):
---
23 KG
VOLUME:
---
71 L
DIMENSIONS:
---
5´8" x 24,4″ x 10,1″
CHARGING TIME:
---
UP TO 120 MINUTES
PROPULSION:
---
LINEAR JET SYSTEM
Included when you buy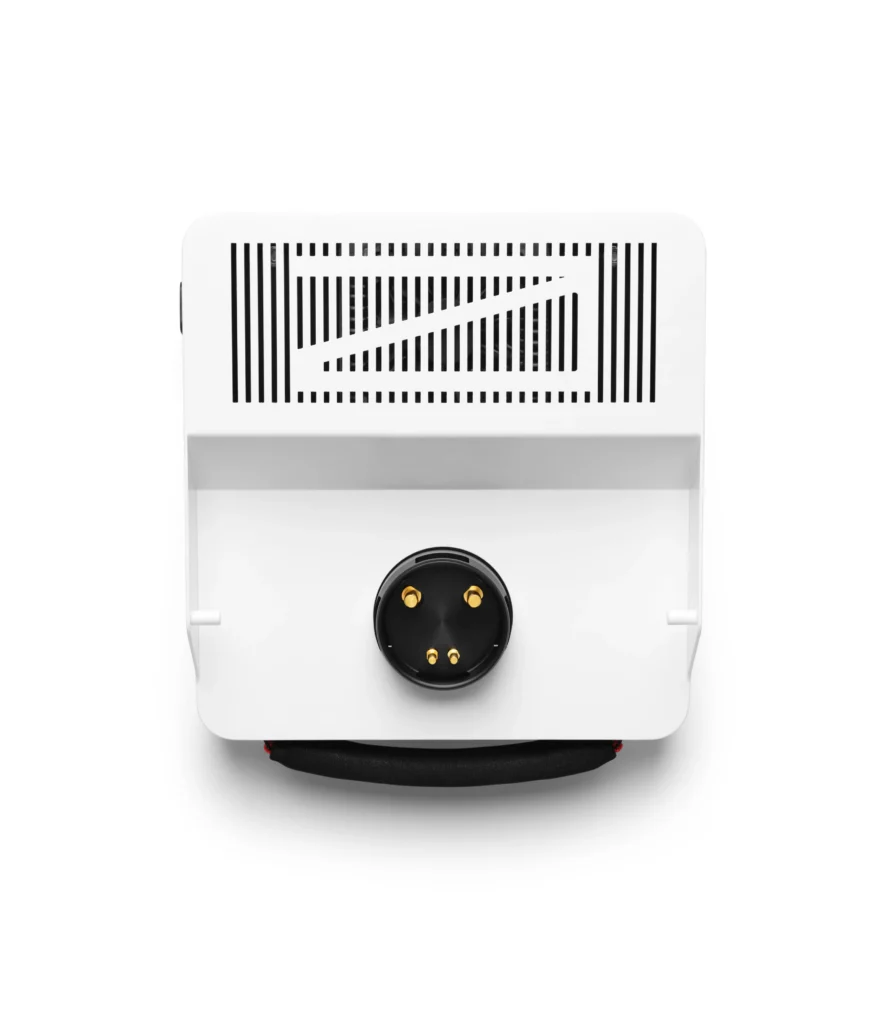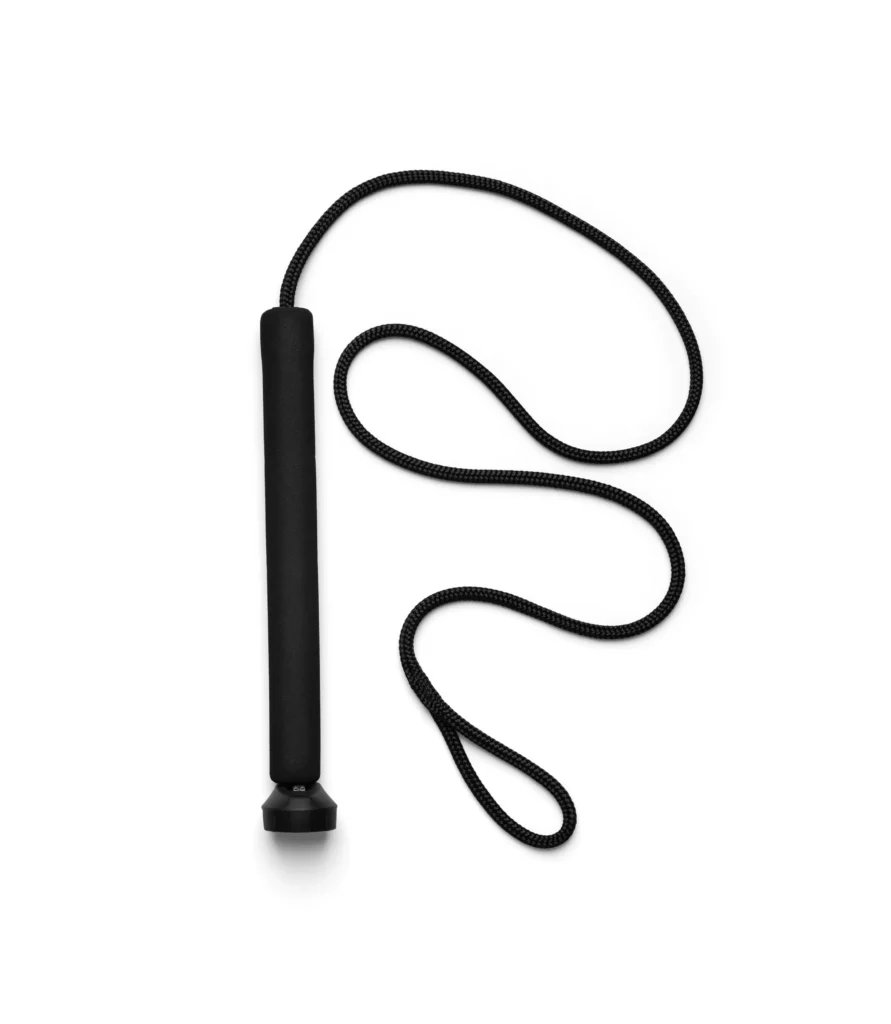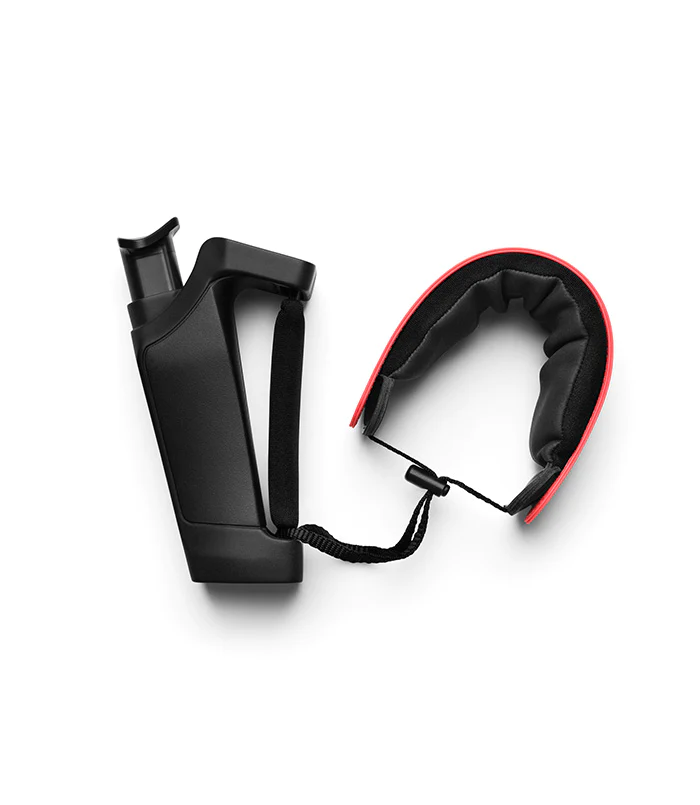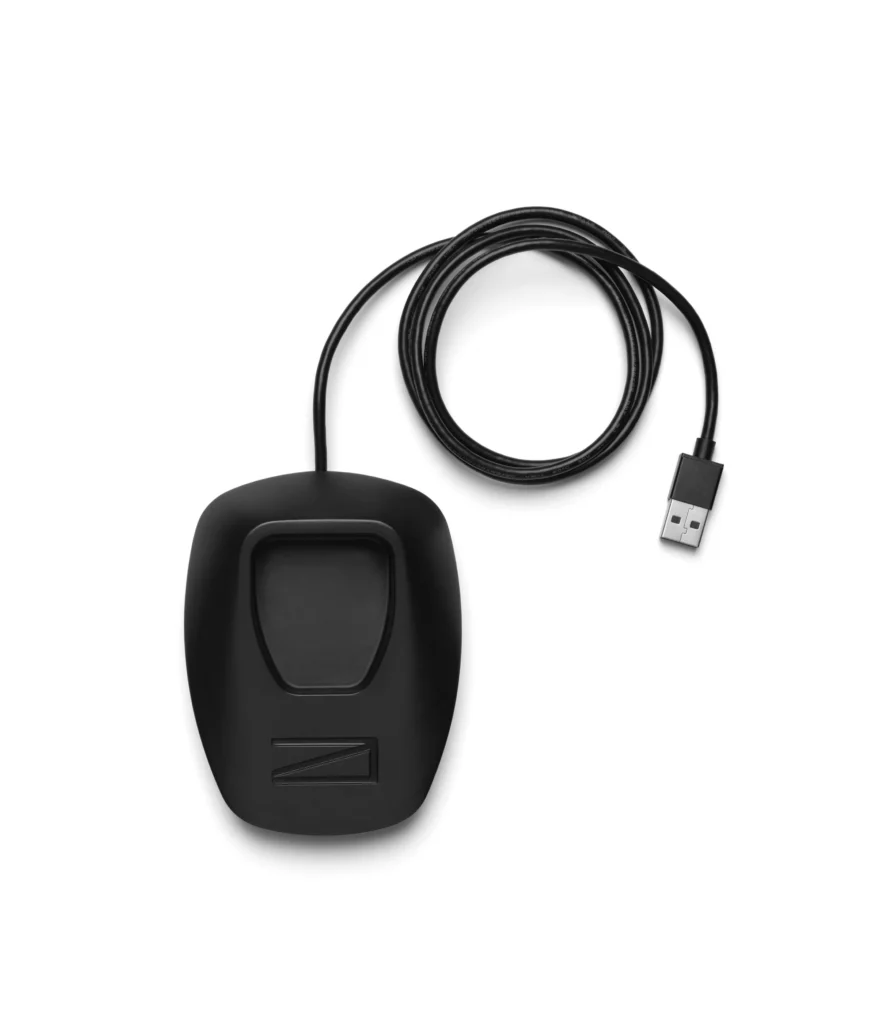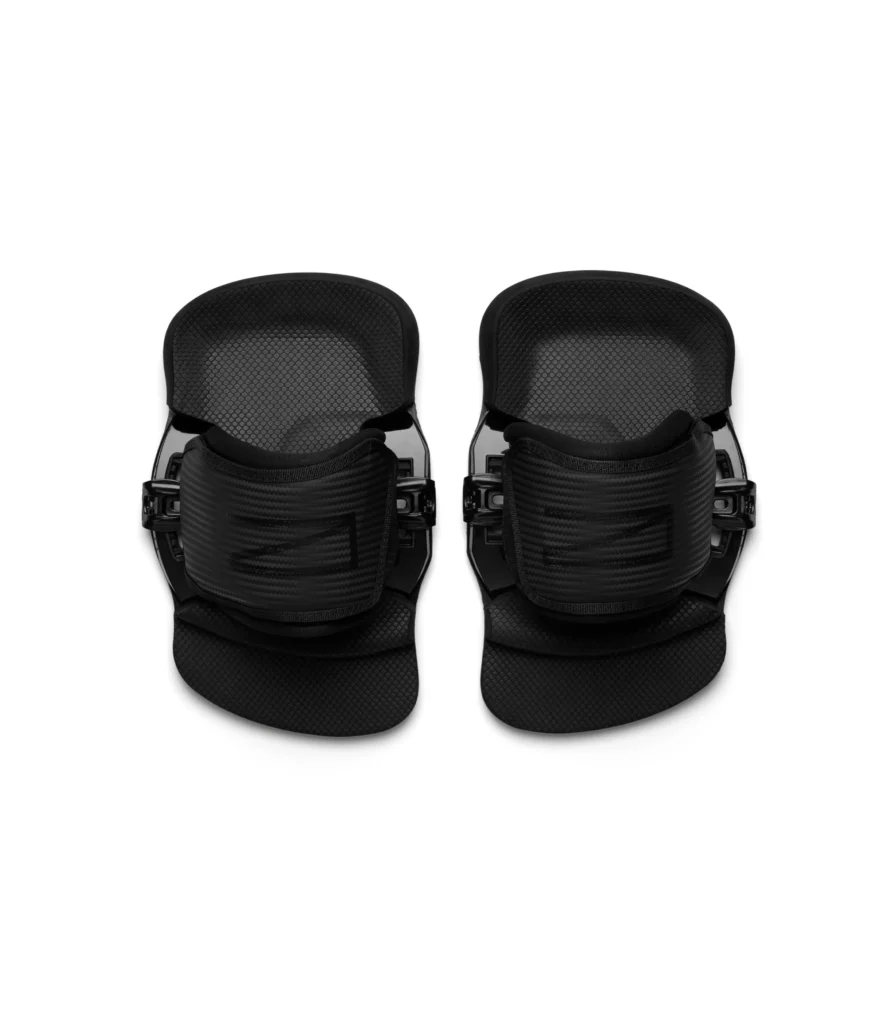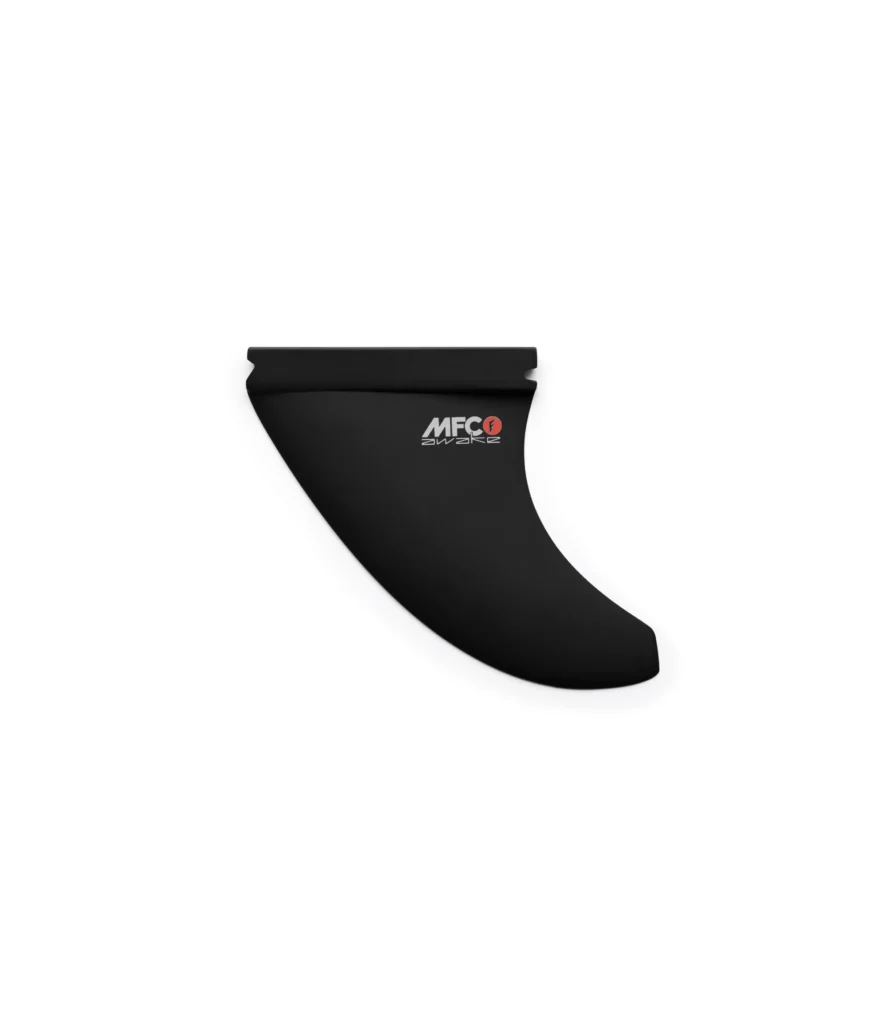 Explore RÄVIK 3
Become an Awake rider
The 3 series is the all around line of electric surfboards and eFoils, carefully developed to accompany new Awakers dreaming about learning and evolving in no time and without hassle.
Easy going – groundbreaking board designs featuring high buoyancy will ensure a very early and soft start as well as forgiving mistakes riders may do during the learning process of their jetboard journey.
Growing with you – the 3 series boards are stable but playful, beginners will get up to speed in only a few minutes and more advanced riders can master the basics and try new manoeuvers on electric jetboards.
Powered for fun – even the heaviest learners can experience the high power & safety offered by Awake's unique shielded linear jet technology.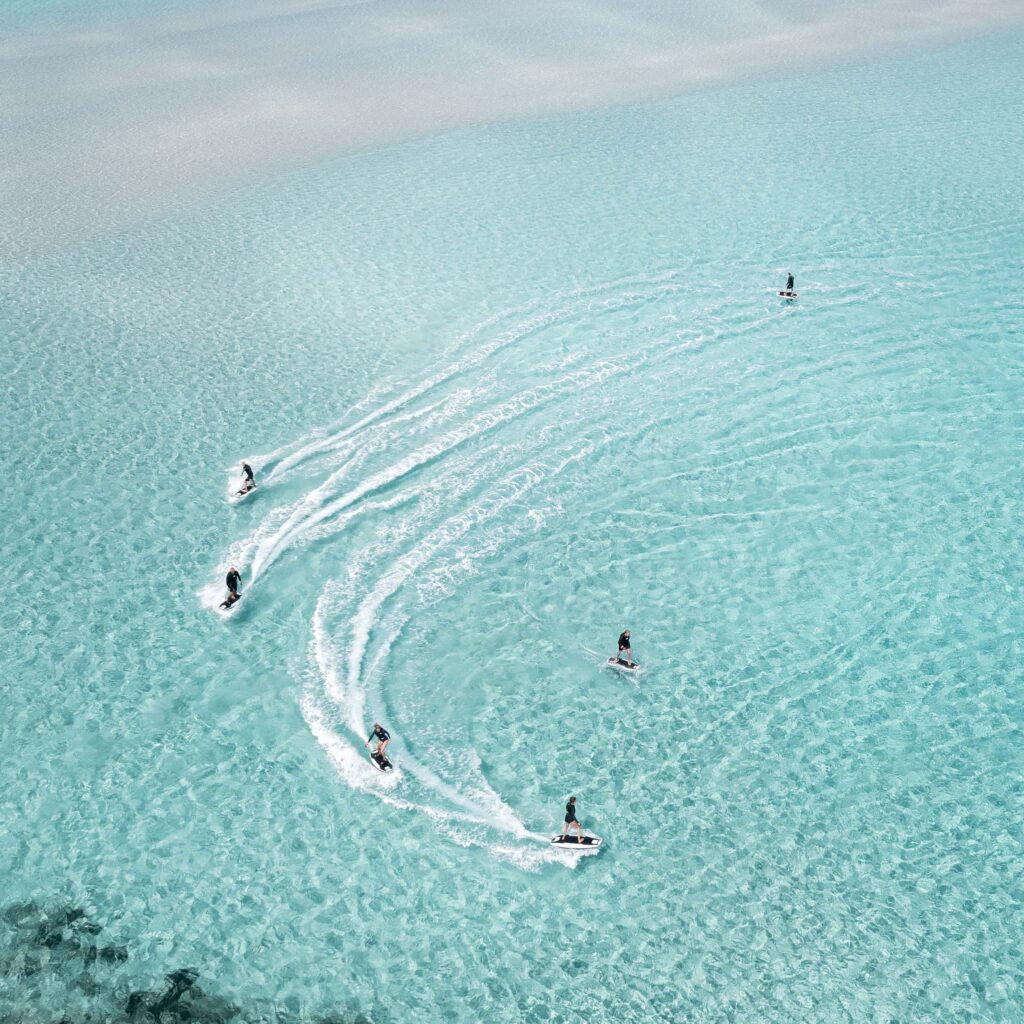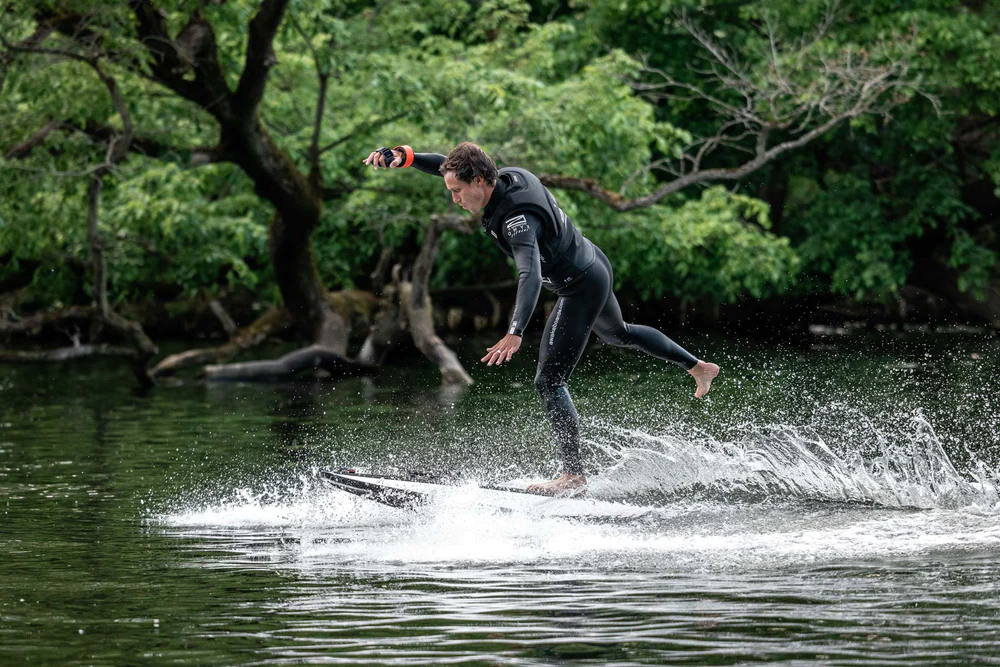 Click-to-Ride
In just a few quick clicks you're ready to fly because no other eFoil is assembled faster than Awake VINGA. Awake's proprietary Click-to-Ride system means cumbersome hoses, screws, hatches, and cables are replaced by a modular snap-together system. The battery, mast and board are connected in a matter of seconds.
The simplicity of the design also means that VINGA is easy to maintain.
Safety
Ride assured that we've thoroughly thought through and finely tuned each and every component with safety in mind: from the rounded POWDER wing shapes, soft edges mast to the fully covered linear jet. And, of course, our signature 4-layer safety-protected Awake Flex batteries that power the eFoil.
Indeed, the linear jet system that moves the Awake VINGA across the water is fully covered ensuring that, should a rider fall, they will not make contact with the impeller. And wipe-outs are less frequent and softer thanks to a continuous flow of water through the jet.
Numerous electronic safety features, such as "return-to-shore" mode or system monitoring, are present to keep both rider and gear safe at all times, before during and after the rides.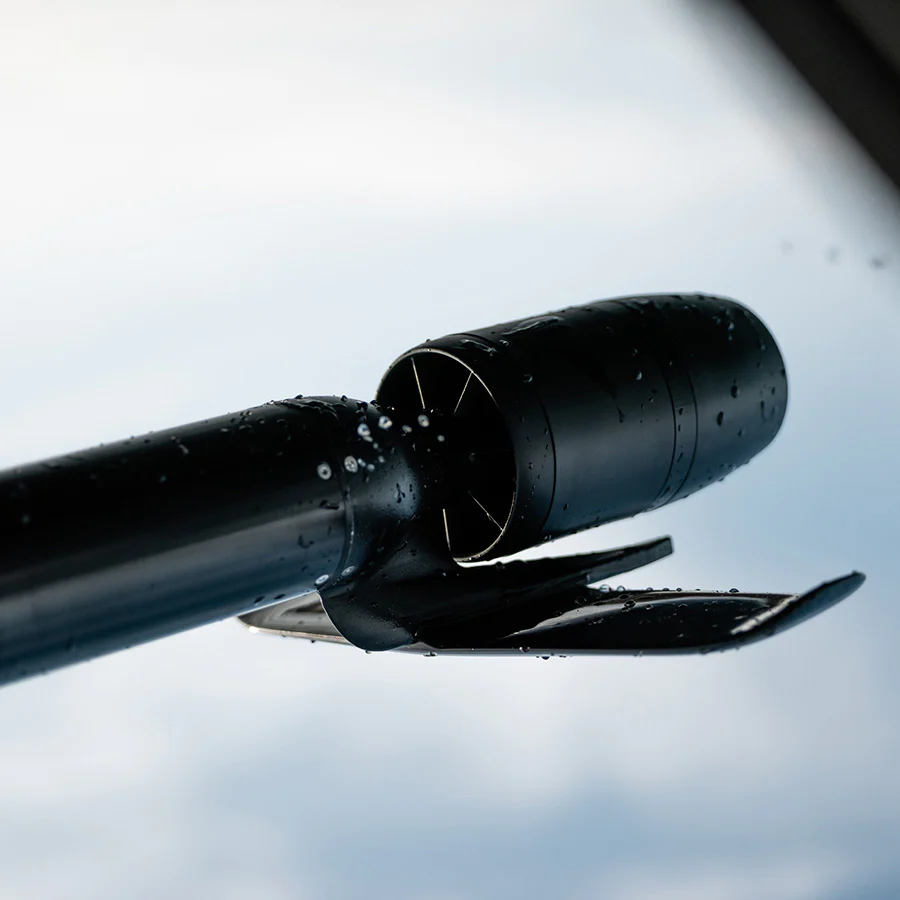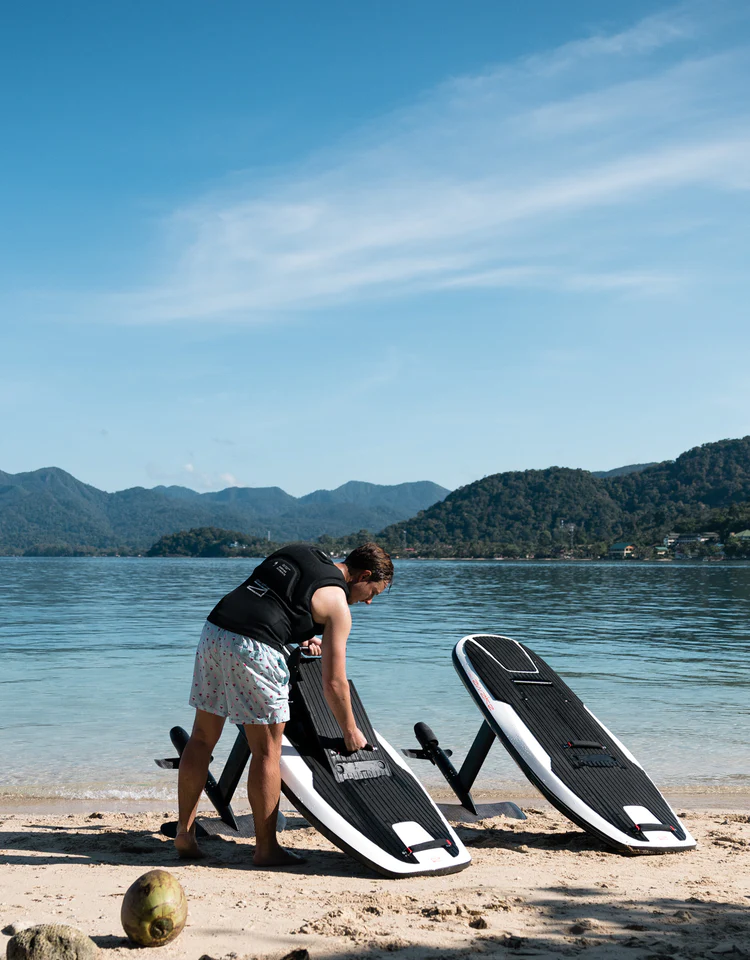 Flex system
Different boards, one battery. A key component of Awake's modular design is the Awake Flex Battery system. This allows you to use any Awake surfboard battery on any Awake eFoil and vice versa in the blink of an eye. Perfect for those who can't decide between the electric surfboard experience or the eFoil experience – with Awake you get the best of both worlds.
A second component of Awake's modular design is the VINGA drive unit, unclick your VINGA S from the drive unit module and snap on the VINGA 3 to dive into a whole new world of possibilities.
Different "riders modes" are available in the mobile App to adapt the speed and ensure the best experience. Start slowly and softly, then gradually learn how to use the impressive power of your Awake boards, step by step.
Riders can choose from various wing shapes and sizes. Cruising or carving session? Mount the best combo to enjoy your Awake experience fully.