The Awake Flex Battery
The Awake Flex-Battery is the heart of our modular ecosystem. It is the only power unit on the market to power all your different boards, meaning more riding time and the same accessories and interchangeability within all your Awake products.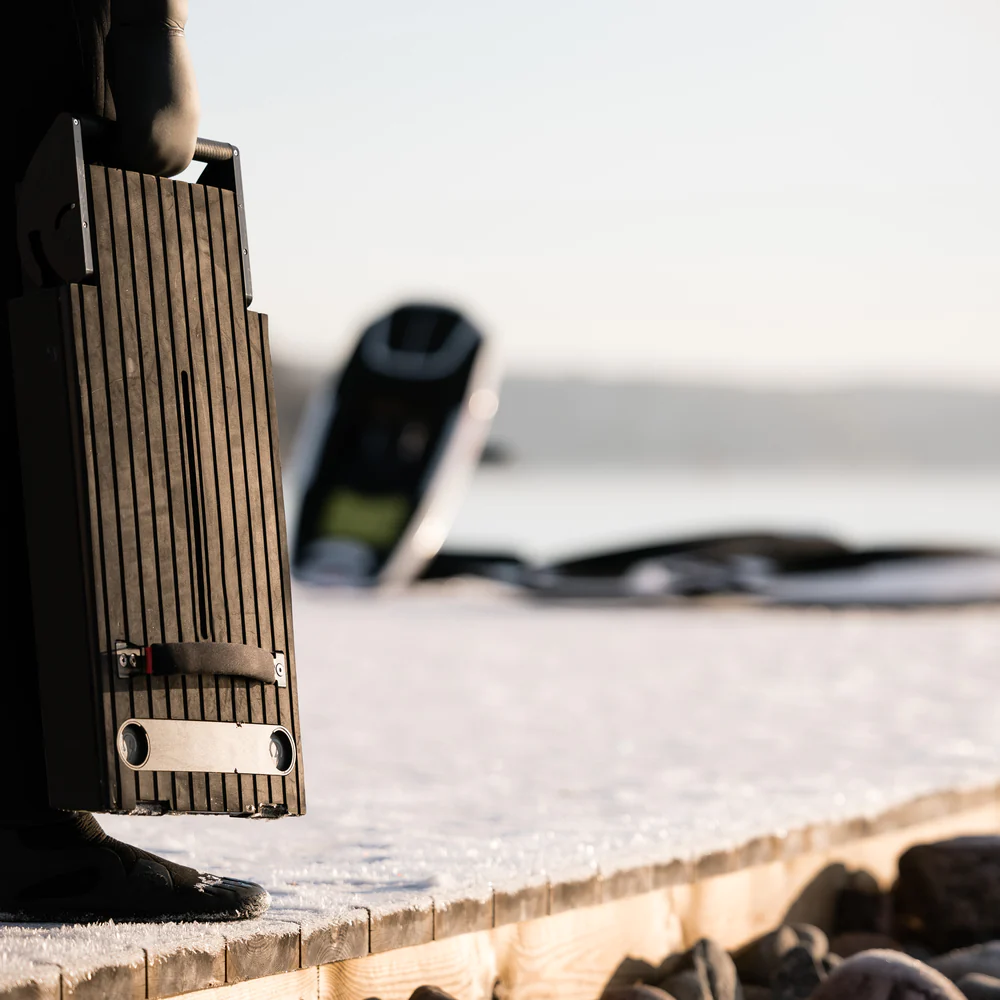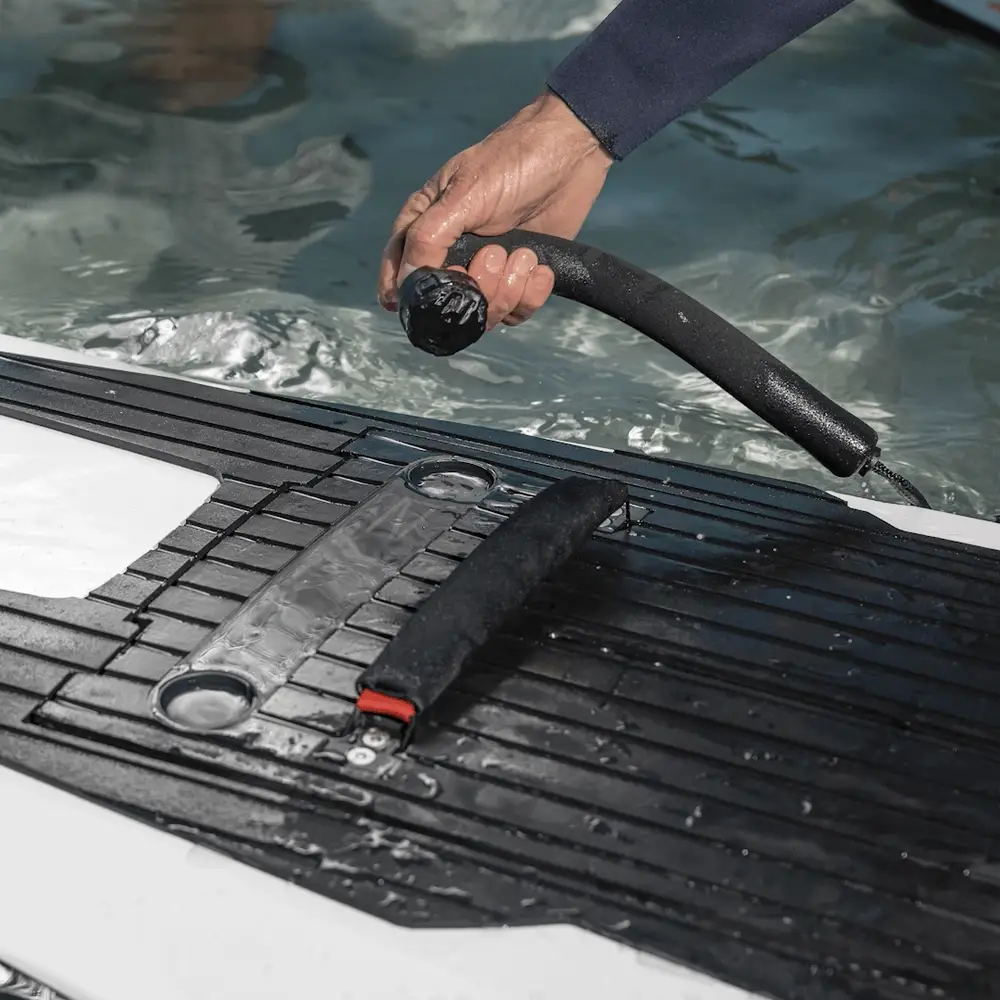 Our Pledge
You can swap boards depending on weather, sea conditions, and mood. This is to always get the best out of the days in the ocean. Our chargers, hand controllers, or power key leashes are, of course, universal to this ecosystem, giving peace of mind and efficiency for storage and gear handling.
Awake's Flex-Battery is plugged directly into the connector of the electronic module and secured into place by the Click-to-Ride system, ensuring connection strength, efficiency, and reliability.
There is no hatch to operate on any Awake board because your battery cleverly becomes a part of your board. As soon as you plug it into place, the top lid of the battery becomes the board's deck.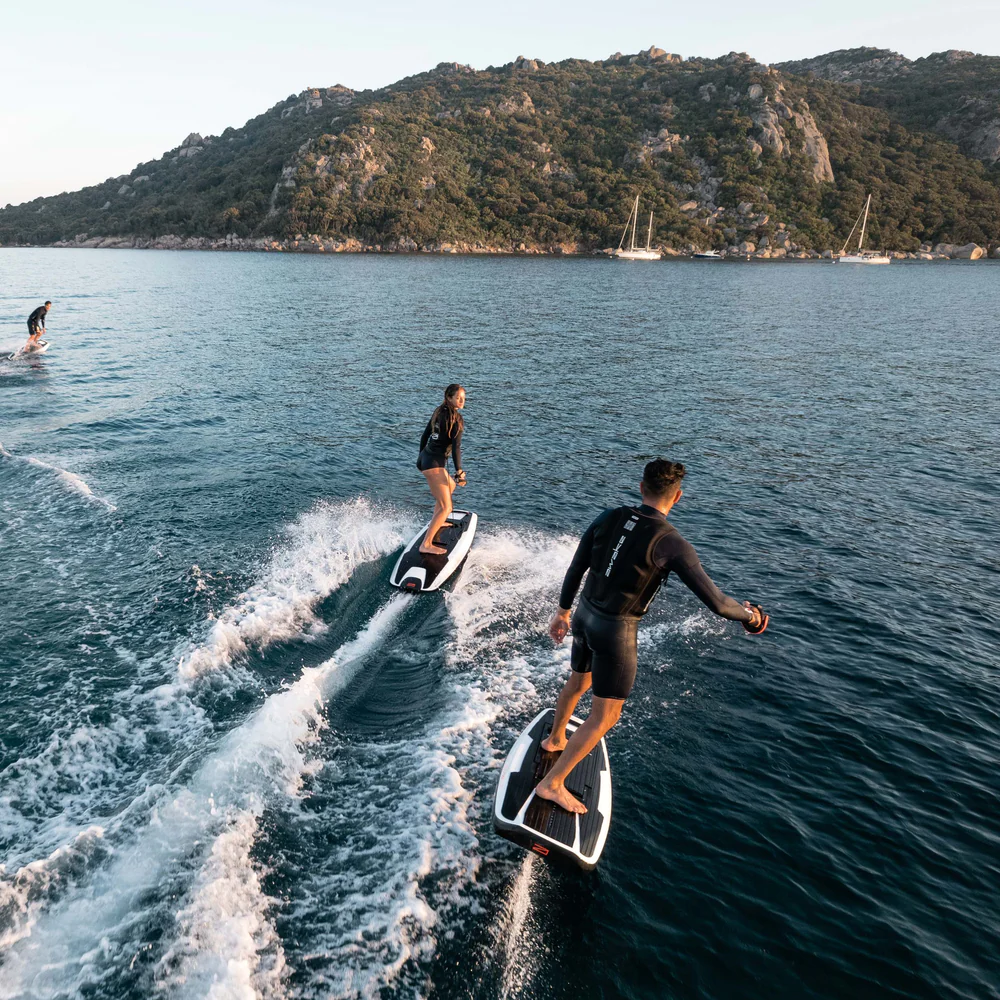 Choose your capacity
Standard Range: Shorter riding time but lower weight allowing better performance for advanced riders in the carving and jumping process. This battery is an excellent match for VINGA eFoil since you will get total agility and control of the board.
Extended Range: Higher riding time will allow you to explore and play further on the RÄVIK electric surfboards and the VINGA eFoil. It is also the number one choice of our rental centers, perfect for exploration missions or playing all day in the sea.