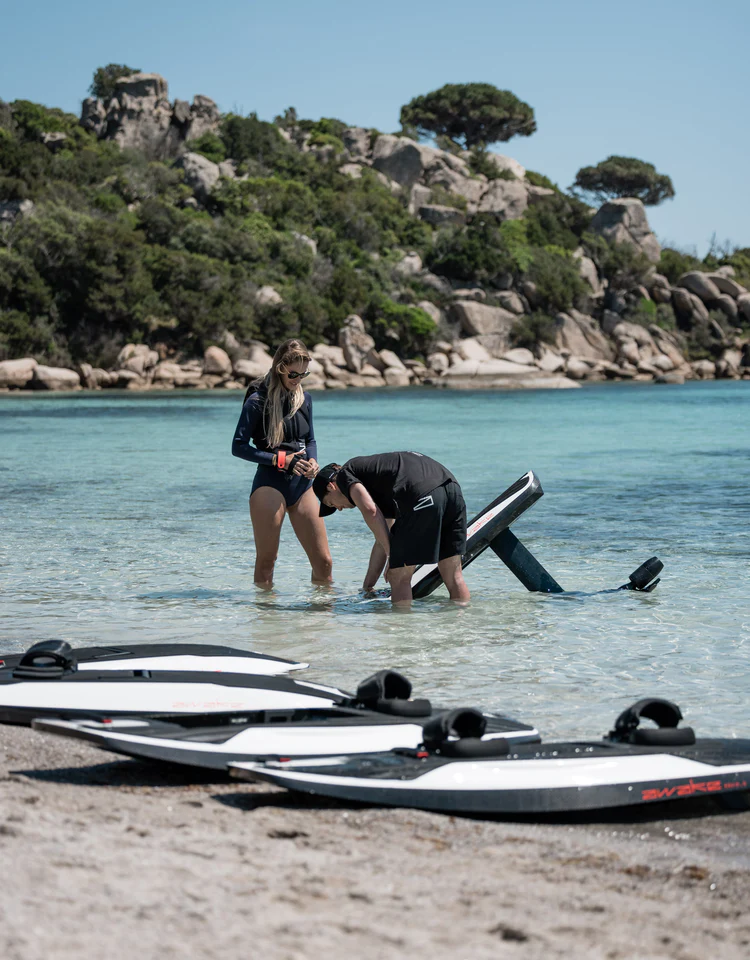 Fastest, simplest and most robust
The CLICK-TO-RIDE system is one key component in Awake's modular ecosystem. Featuring the fastest, simplest, most robust snap-together mechanism to attach and swap modules, allowing you to change batteries between all the Awake boards.
The CLICK-TO-RIDE system on the Awake VINGA allows you to attach your eFoil board to the mast unit by simply bringing the shell on top of the mast module and activating the handle of the board.
Our pledge
This system allows the riders to jump straight in the water without spending time and energy operating their boards. We believe that less time spent on land is more time having fun out on the water.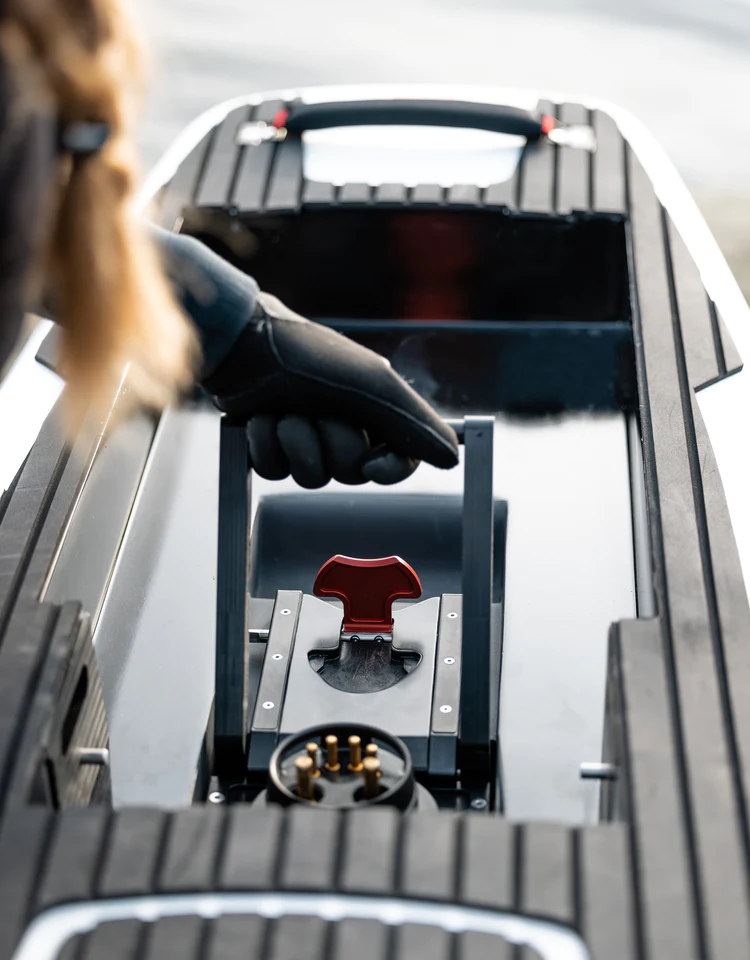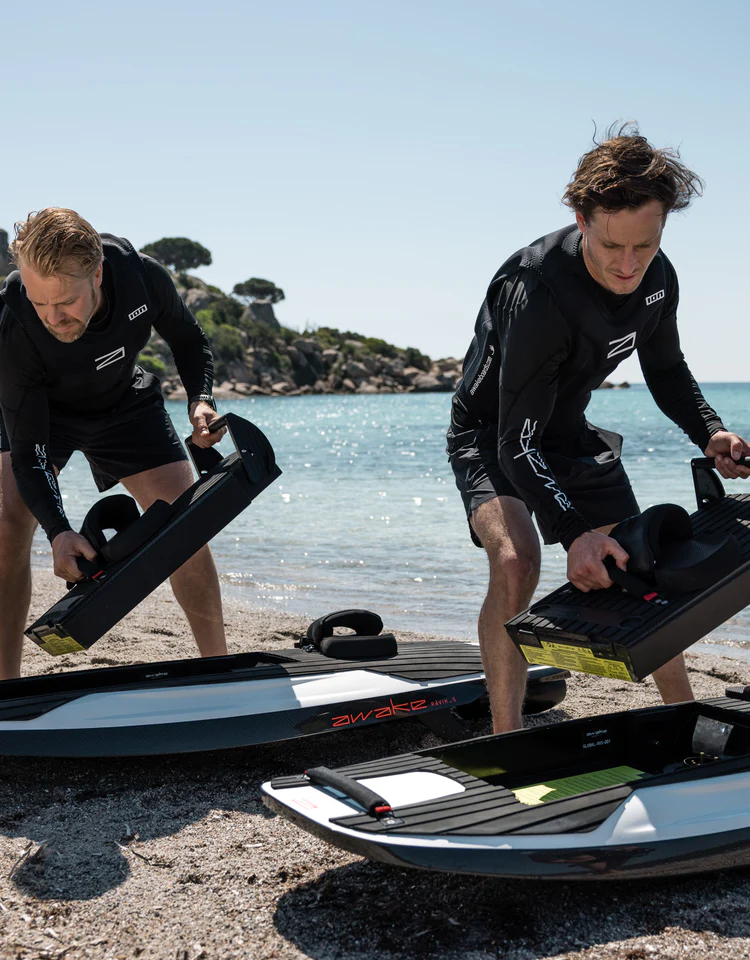 What does that mean?
It will take you only a few seconds to set up your RÄVIK, get a fresh battery in your board, or swap batteries between your boards if you like to ride different boards.
The process works the same for the Awake VINGA. In the blink of an eye, you will set up your eFoil and swap board shells depending on your skills and taste. It also means you never have to transport your eFoil mounted, as you can snap it together directly by the water.
How is that possible?
An efficient design where cables, screws, and other hatches have been removed. The battery is attached to the board by securing the locking handle in place, and the lid of the battery becomes the top deck of your board.
A robust and smartly designed mechanism keeps the entire stiffness of the system for the best riding feeling but removes the need for screws and tools.