Radinn G3 X-Sport Jetboard
10.995,00 € – 11.990,00 €
Durable | Stable | Versatile
X marks the sport
You've found it — our sportiest, most durable jetboard yet. Made for everybody and every body of water. The all-new Radinn X-Sport features an ultra-resistant, lightweight hull designed with our newly developed XDL Tech construction. You're in for some seriously fun, adventure-filled sessions with this one. Download Brochure  
VAT & Shipping Costs Excluded
The adventurer made to last
The Freeride X-Sport is our most durable model. Its ultra-resistant hull technology—which originates from windsurf boards and extreme-kayak production—can handle rough conditions thanks to a fiberglass reinforcement and ASA polymer outskin. Like it's forebearer the Freeride, the X-Sport maintains an innovative, hydrodynamic design and is easy to get started on but also responsive enough for more playful riding.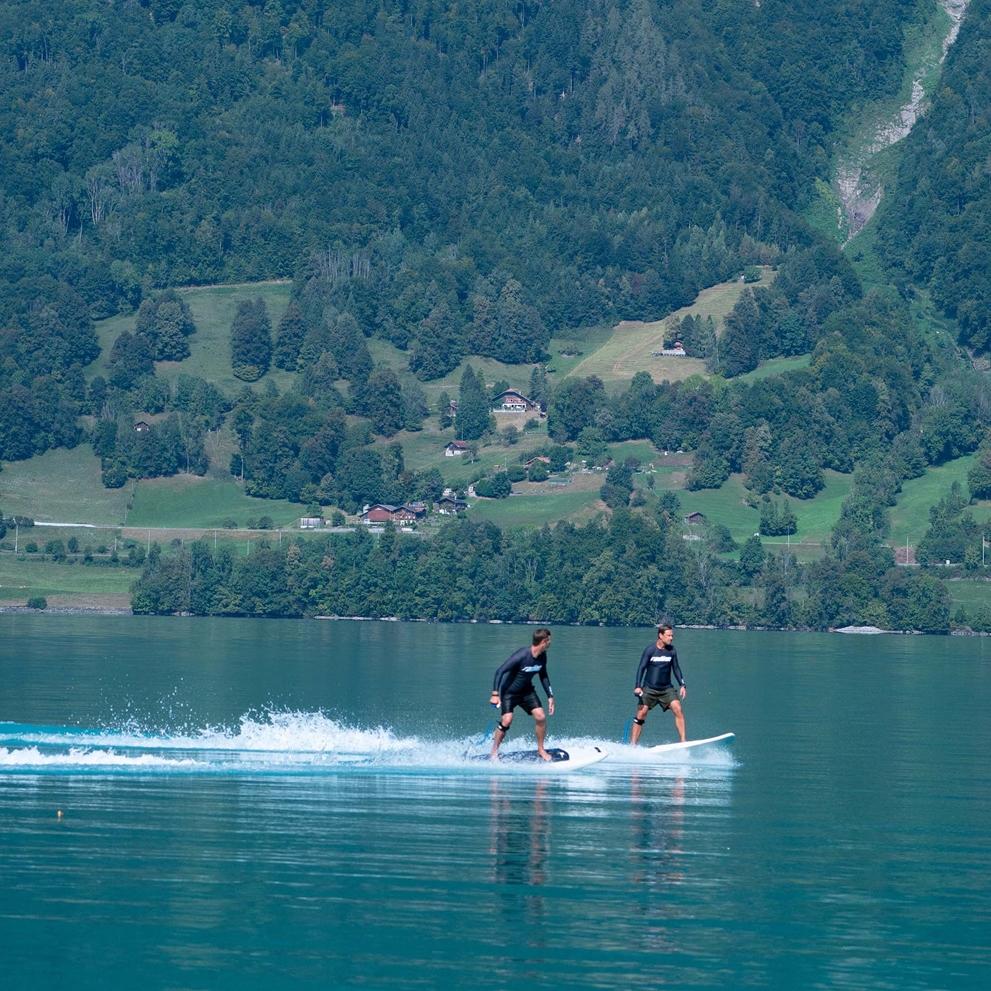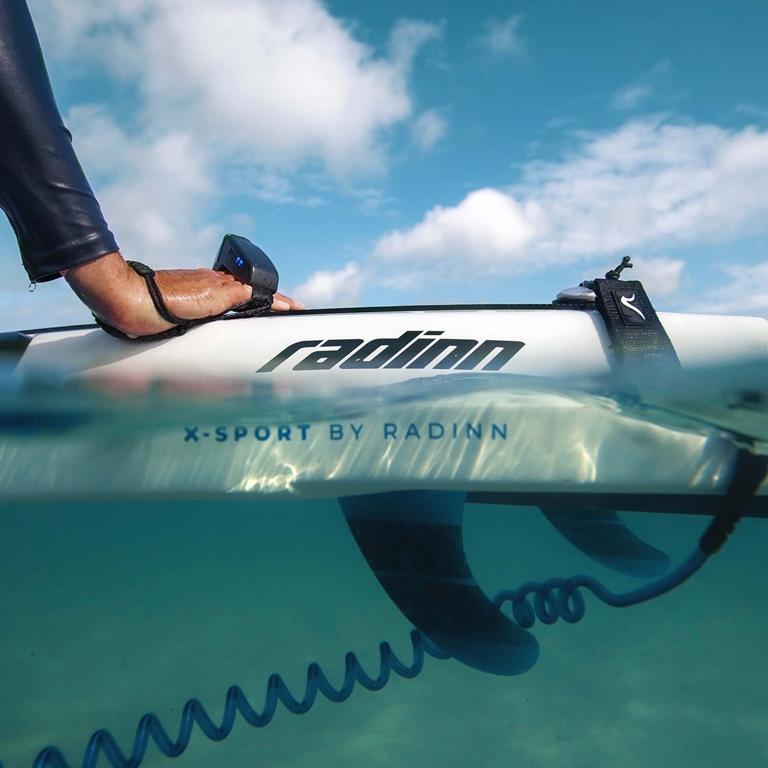 RENTAL READY
After years of product testing and improvements, the X-Sport is now authorized for rental use. We're currently the only player in our sector that offers a battery capable of withstanding all-day use. Paired with our proprietary XDL Hull Technology, the X-Sport is primed to take on rental applications—opening up new possibilities within the tourism and water sport markets.
XDL Hull Tech
Our newly-developed XDL Hull Technology stands for Extremely Durable and Lightweight. This next-level construction consists of high-impact thermoforming around an airy polystyrene core with fiberglass layers for added reinforcement. While that makes the board feel more utilitarian, it also provides it with extreme cosmetic and impact durability.
XDL Hulls can truly handle the roughest of surf sessions— which means you can focus less on scuffing the sides and more on enjoying your rides.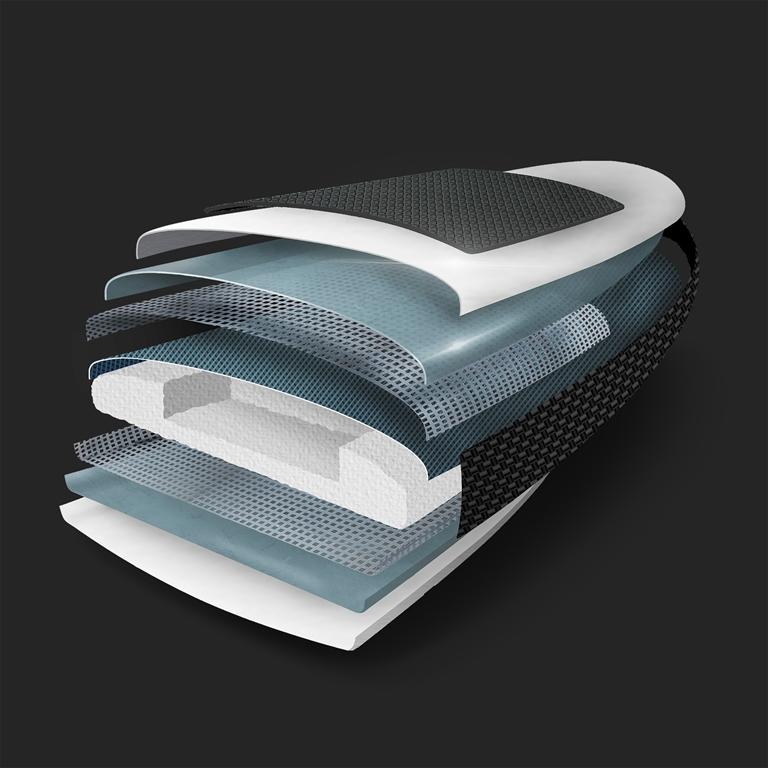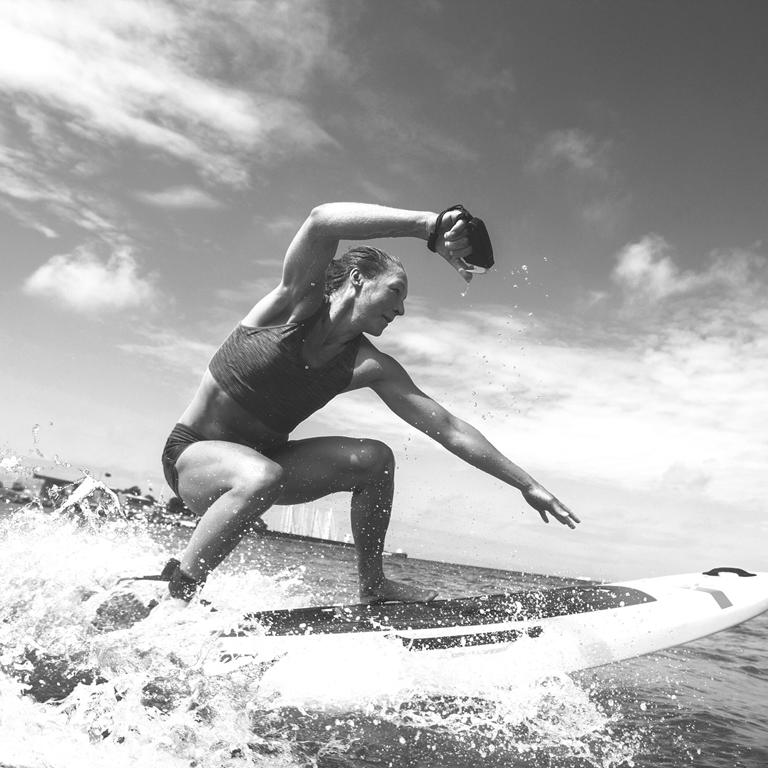 Quad fins
Fins provide you with control as you shift weight, steer the board, and turn. The X-Sport is the only jetboard in our G3 Line that comes with quad fin boxes. Try using just one fin pair for added speed and stability, or take advantage of the full quad setup to maximize grip and control.
All fin boxes are made with FCS-II Standard Fins. You can order different sized FCS-II Fins from your local surf shop or any online retailer to further customize the stability of your board.
PERFORMANCE UPGRADES
Go faster, ride harder + remain in control
Our performance upgrades unlock more speed, torque, and acceleration, taking your Radinn experience to new depths. Once upgraded, you can toggle between all four ride modes in the Radinn app.