Radinn G3 Carve Jetboard
10.995,00 € – 11.990,00 €
Agile | Responsive | High-performing
Enhanced hydrodynamics allows for faster and deeper turning. Added binding makes board control effortless, allowing instant pivoting and easy rail-to-rail transitions.
Performance and carve
Highly agile and light
For advanced riders
VAT & Shipping Costs Excluded
The showstopper made to perform
The Radinn Carve offers a unique feel due to its lighter design, lower buoyancy, and jumping capabilities. It's a blast to learn how to ride, with a responsive shape and raised kickpad. It's designed to carve through water and delivers on those deep, ultra-controlled turns.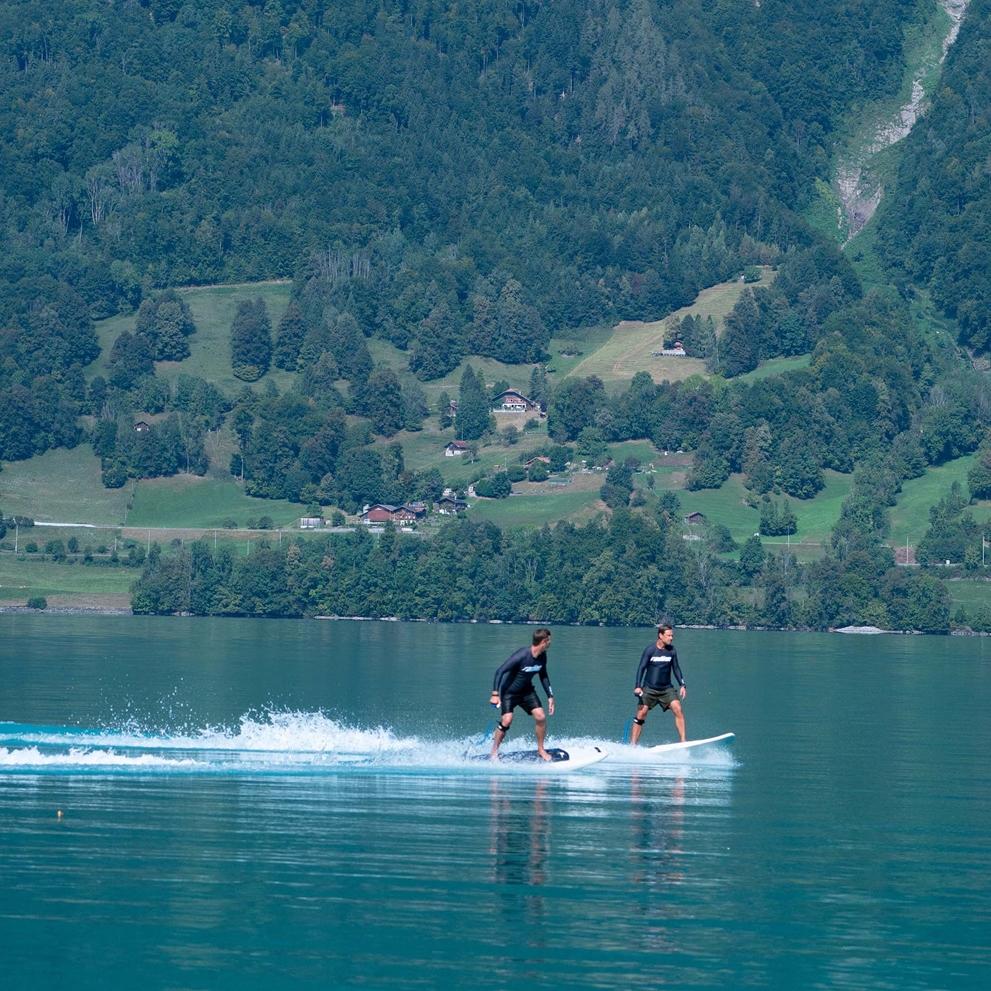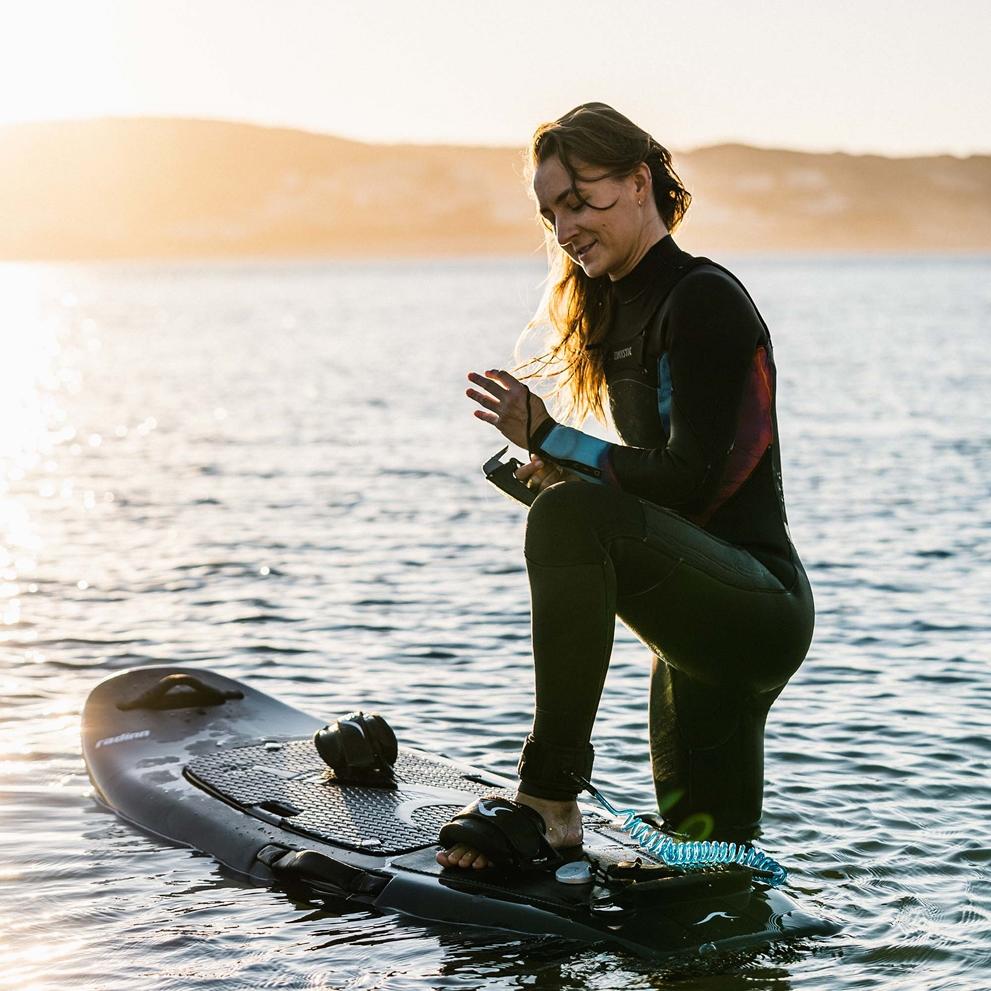 Carve your path
It's easy to customize our jetboards to your own needs and preferences. Learn more about the Carve's hull construction and fin configurations options below, and find the perfect board for your experience level, size, and style.
LTD Hull Tech
Our original Limited Hull Technology (LTD) consists of several layers of glass and carbon fiber, resin, paint, and varnish. While that makes the boards more sensitive to wear and tear, it also provides it with a more elevated look.
LTD Hulls are handcrafted according to years of board-making experience. The core of the board is precision molded in an industrial fashion, and then the various layers are added by hand. The final layer is fixed and formed into shape by a vacuum, before the paint and graphics are added on manually.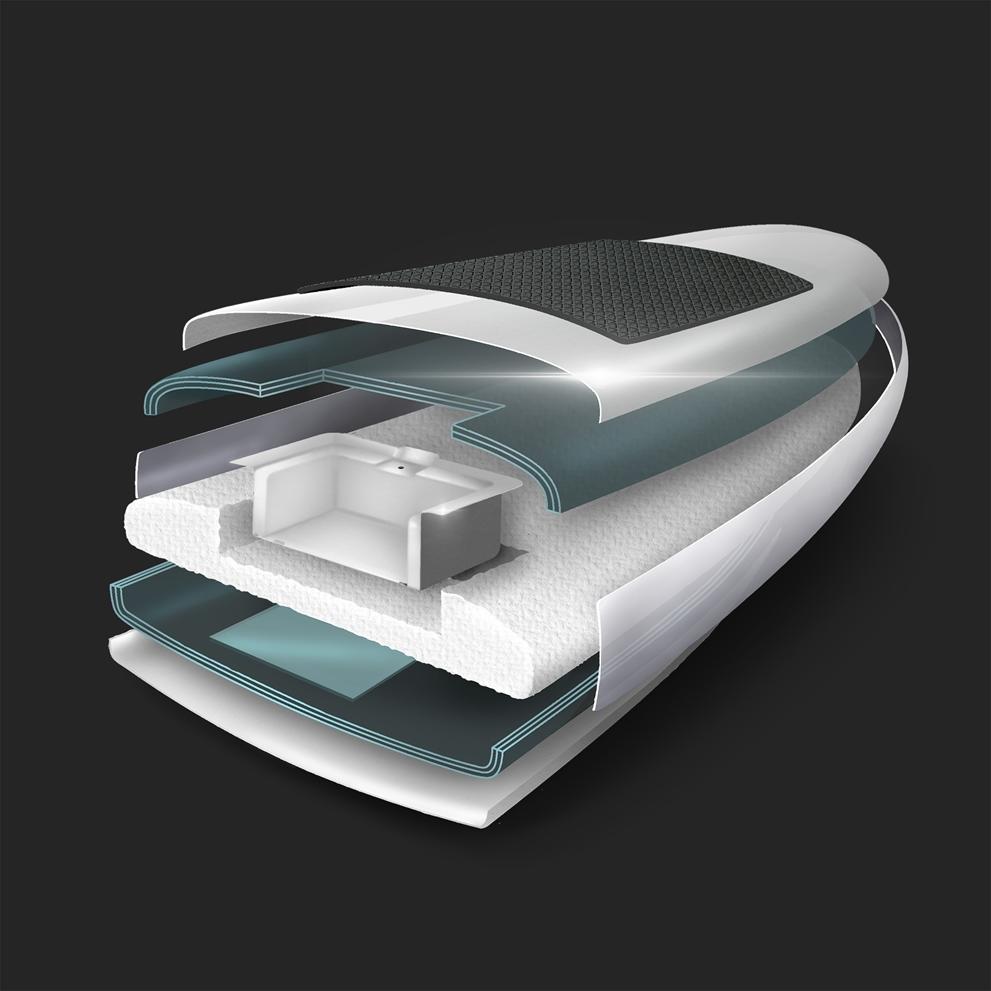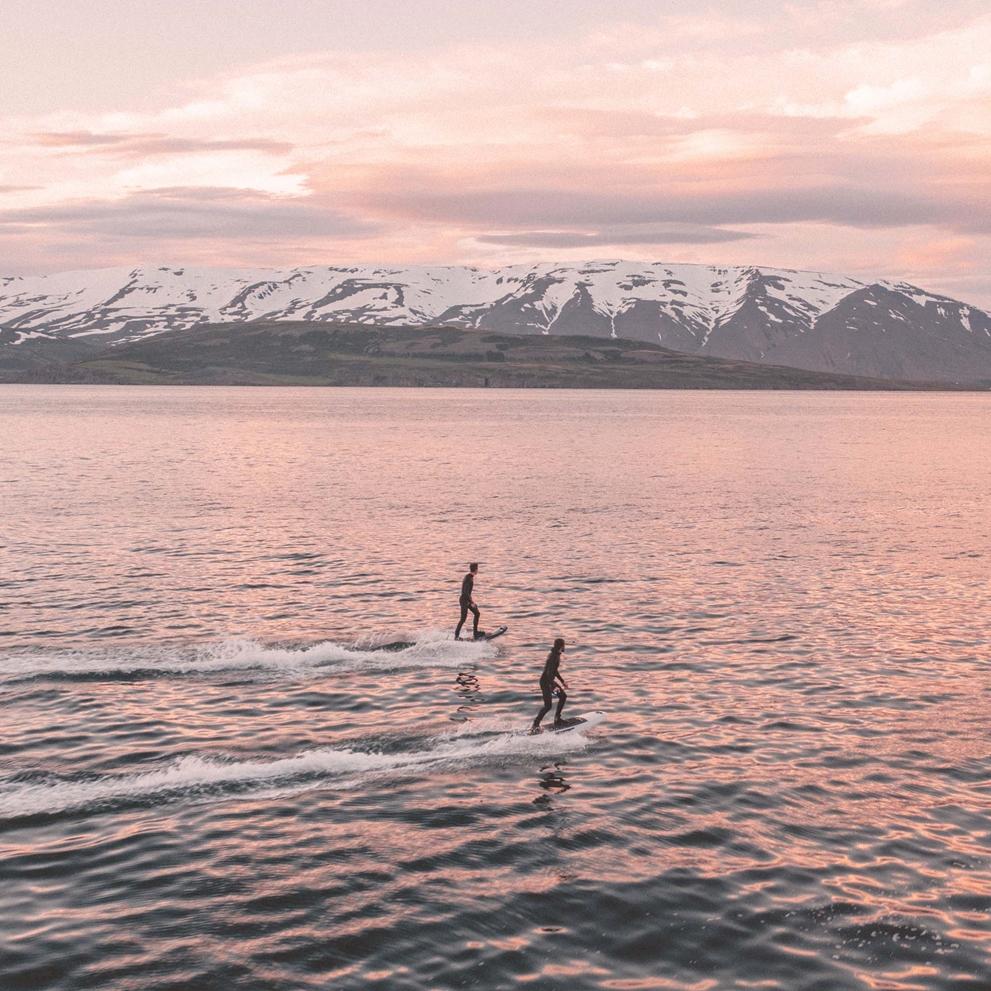 Twin fins
Fins provide you with control as you shift weight, steer the board, and turn. The twin fin setup is available on our Freeride and Carve Models. All fin boxes are made with FCS-II Standard Fins. You can order different sized FCS-II Fins from your local surf shop or any online retailer to further customize the stability of your board.
PERFORMANCE UPGRADES
Go faster, ride harder + remain in control
Our performance upgrades unlock more speed, torque, and acceleration, taking your Radinn experience to new depths. Once upgraded, you can toggle between all four ride modes in the Radinn app.