Jetsurf Adventure DFI
10.890,00 €
 The ALL-NEW ADVENTURE DFI 2023 combines all the features of a stable hull, the latest DFI technology engine and the FCS fins click on / click off system for a tool-less user approach. The board is built for longer trips on all types of water even including waves. The riding range can be easily extended by strapping an external fuel tank and duffel bag to the board to carry all your important supplies for your explorations.
VAT & Shipping Costs Excluded
FCS FINS
Installation of the fins has never been easier! The click ON/click OFF FCS patented system sets base for fast fitting of the fins & no tools requirements.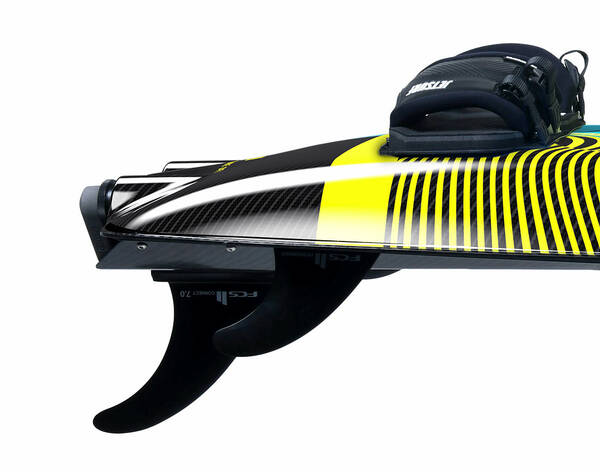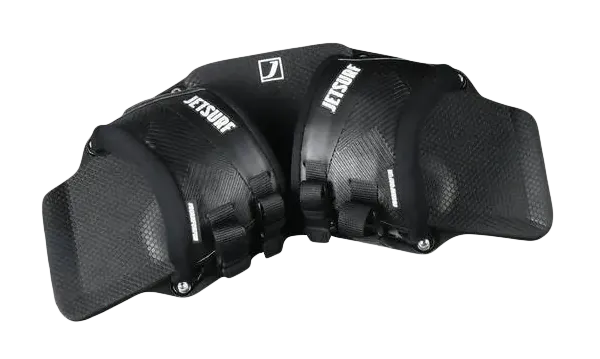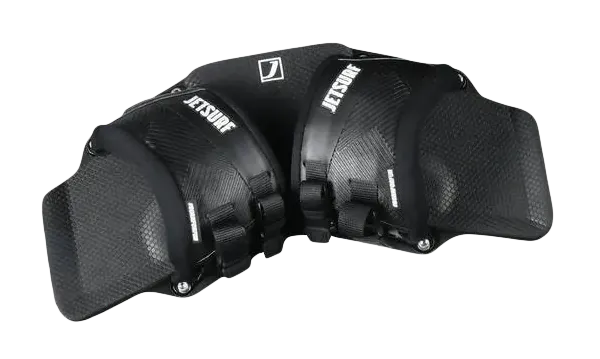 DUAL FOOT BINDINGS
New ergonomic pads and straps will make your ride on JETSURF even more comfortable for your feet. Dual bindings fit for both regular and goofy riders.
2 STROKE 100 CC ENGINE DFi
Since 2010, MSR ENGINES company has been developing the most advanced motorized surfboard in the world. Tested in the toughest conditions such as big waves, various water surfaces and high performance racing series in MotoSurf WorldCup, JETSURF Motorized Surfboard ® is coming with the latest digital fuel injection motor that brings motosurfing world to a whole new perspective.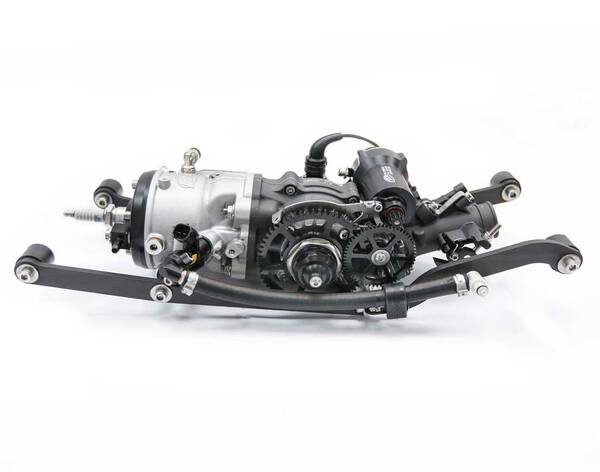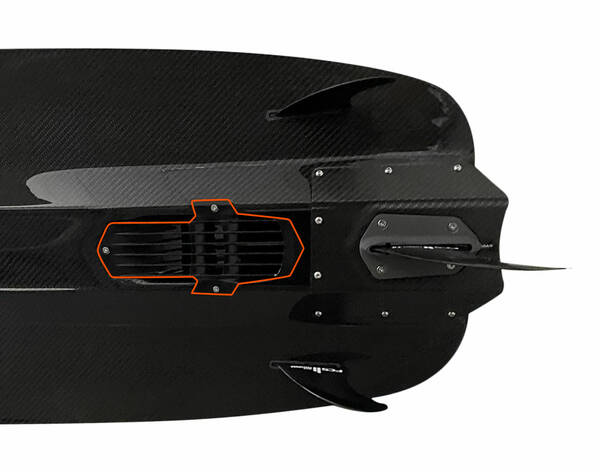 INTAKE SCREEN
Say NO to troubles with dirt in your JETPUMP. Intake screen proctects the jetpump from debris.
RACK
JETSURF ADVENTURE DFI is a right choice for any experience. Why not to film it or make a photo memory from your ride? Carrying your belongings has never been easier on a JETSURF board. The Rack on the Adventure model will now help you to put a duffel or aditional fuel can on the board. The RACK is optional equipment available at additional cost.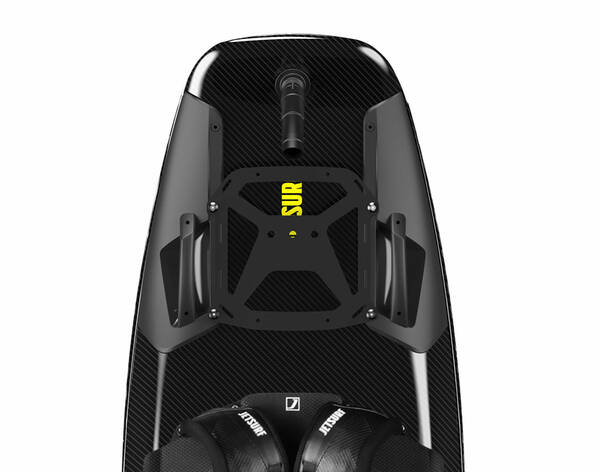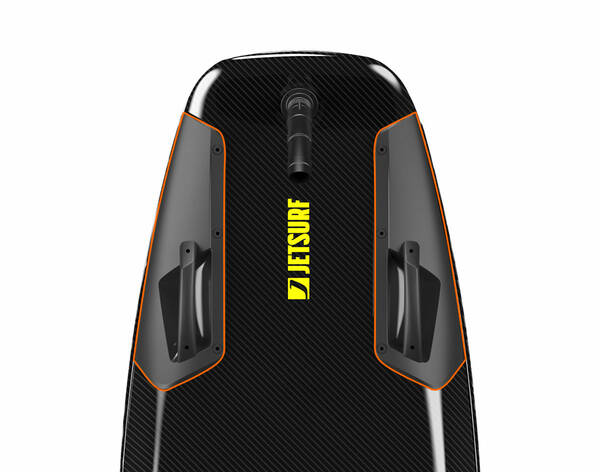 BUMPERS
Board protected by ergonomic front bumpers.
SILENCER
Silencer is a brand new feature coming to the JETSURF model line-up. The silencer significantly reduces the noise to 59 dB and makes the JETSURF boards Directive 2013/53/EU of the European Parliament and of the Council compliant.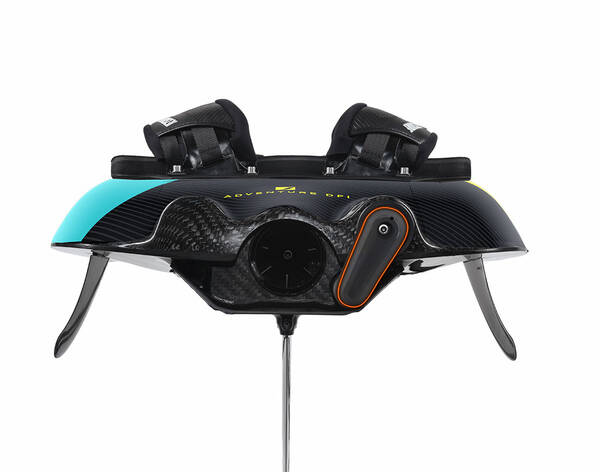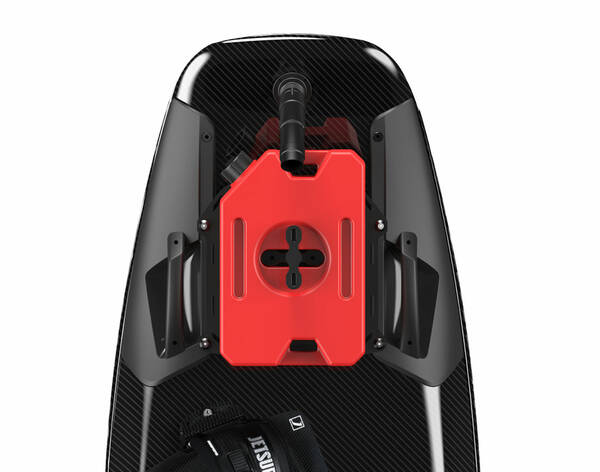 FUEL TANK
Fuel tank is a brand new accessory attachable with a clip to the front part of the JETSURF ADVENTURE DFI board. Additional fuel tank will make the board independent for up to 3 hours of cruising time. The FUEL TANK is optional equipment available at additional cost.
UNDER CONTROL
Acceleration, speed & balance – it's all in your hand. The JETSURF control handle serves for starting the board, throttle acceleration and makes a good stability point at any stage of your riding level.
Now with a new handle length adjuster, you can easily set up the comfort length of the handle in seconds!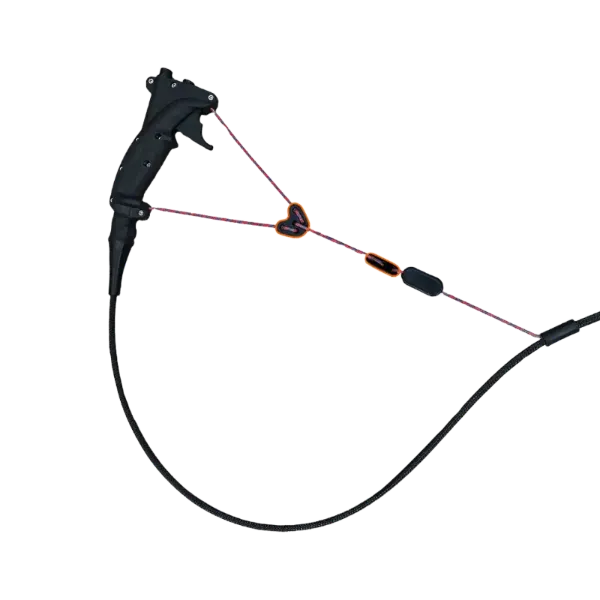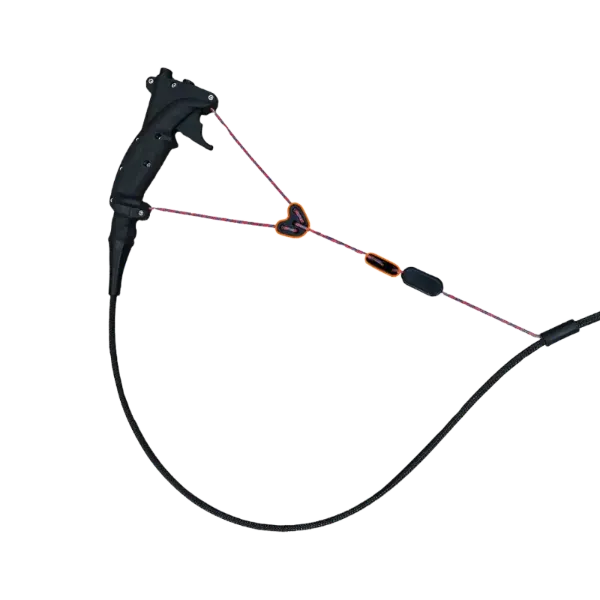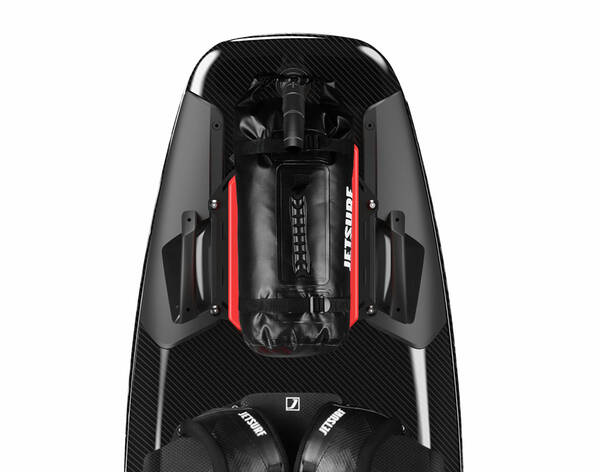 DUFFEL
Designed for long distance cruises, the rack allows riders to fix a duffel on the rack to carry extra equipment to make your journey even more enjoyable experience. Whether you like to take a toolbag, selfie stick, cameras to record your riding skills, all will fit to your JETSURF ADVENTURE DFI model additional 15 litres volumed duffel. The DUFFEL is optional equipment available online.
SHUT-OF KEY (2PCS)
This key shuts down the engine immediately after losing connection with the throttle controller. Packaging contains two pieces.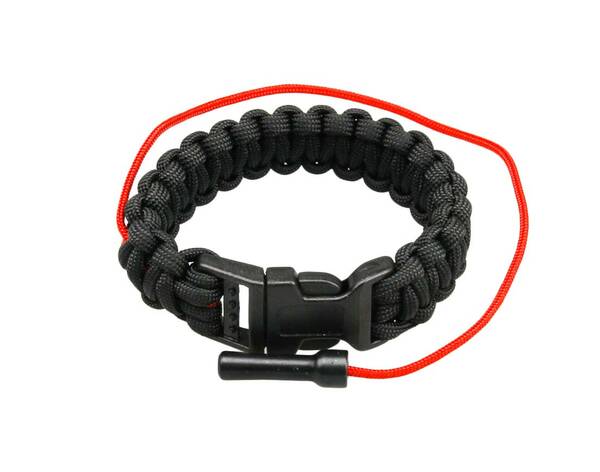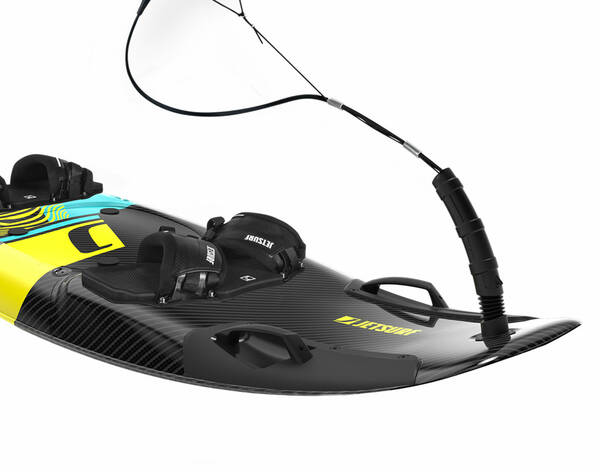 GRAPHIC DESIGNS
JetSurf follows modern trends to deliver the most fashionable & cool looks for every single unit.
TECHNICAL DETAILS
| DIMENSIONS | |
| --- | --- |
| LENGTH | 1800 mm / 70.87 inches |
| WIDTH | 600 mm / 23.62 inches |
| HEIGHT | 150 mm / 5.91 inches |
| WEIGHT | 18.5 kg / 40.8 pounds |
| MAX LOAD | 120 kg / 264 pounds |
| FUEL CAPACITY | 2.8 l / 0.74 gallons |
| BINDINGS | Dual Bindings |
| DRIVE UNIT | |
| --- | --- |
| PROPULSION SYSTEM | Jet-Pump direct drive |
| RACING PUMP | Carbon fiber; Axial flow; single stage |
| RACING IMPELLER | Carbon fiber |
| ENGINE | |
| --- | --- |
| TYPE | 2 stroke engine NG 100 DFI |
| DISPLACEMENT | 100 CC |
| FUEL | Unleaded 95 + full synthetic 2 stroke racing oil |
| TOP SPEED | 55 km/h / 35 mph |
| ELECTRICAL | |
| --- | --- |
| IGNITION | Processor ICU |
| STARTER | 3F Brushless starter |
| BATTERY | Li – Ion 9 AH (99 KWh) – The engine does not recharge the battery, there is accumulator which will give you approximately 150 starts or 3 hours of continuous riding without recharging. Recharging takes approximately 45 min. and can be done via a car cigarette lighter output or socket. |
WONDERING WHAT IS THE PERFECT BOARD FOR YOU?