Height 4.0 – 5.5 m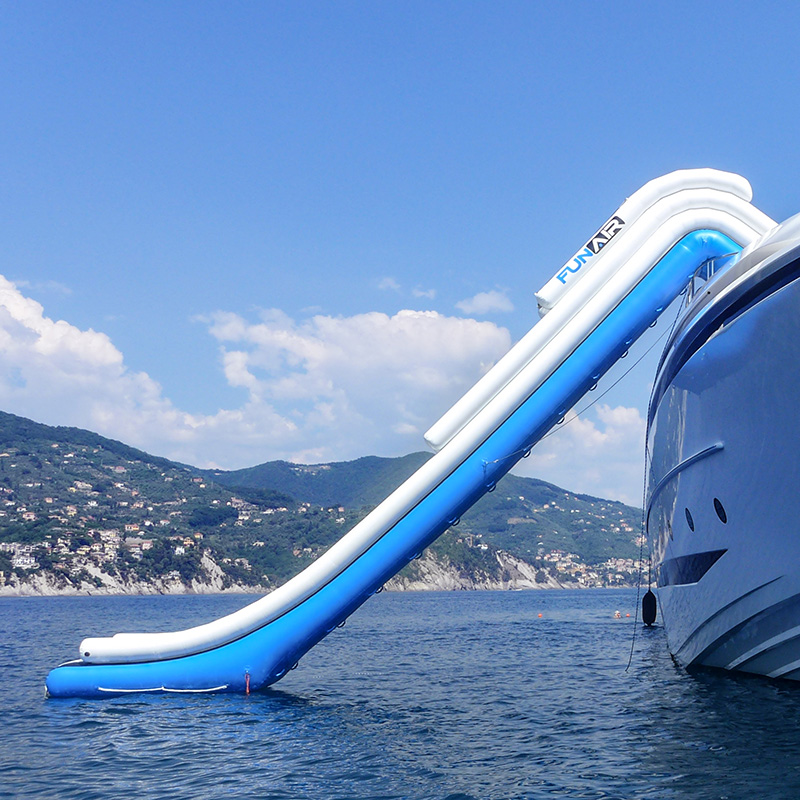 ---
Rental Price : 350 € / day
VAT and Delivery / Re-delivery not included
Height 4.7 – 6.3 m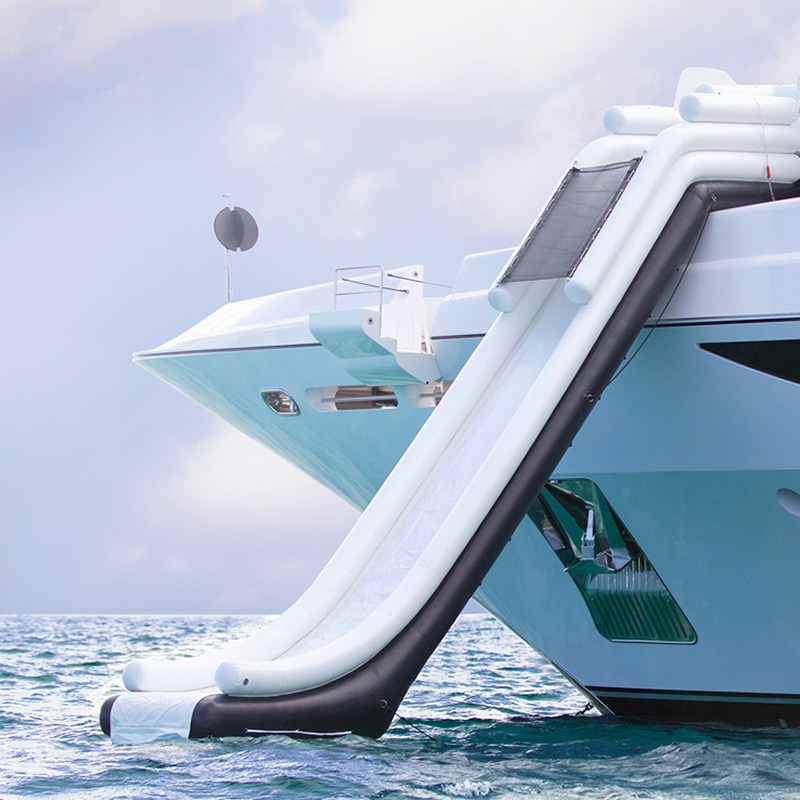 ---
Rental Price : 380 € / day
VAT and Delivery / Re-delivery not included
Height 6.8 – 7.3 m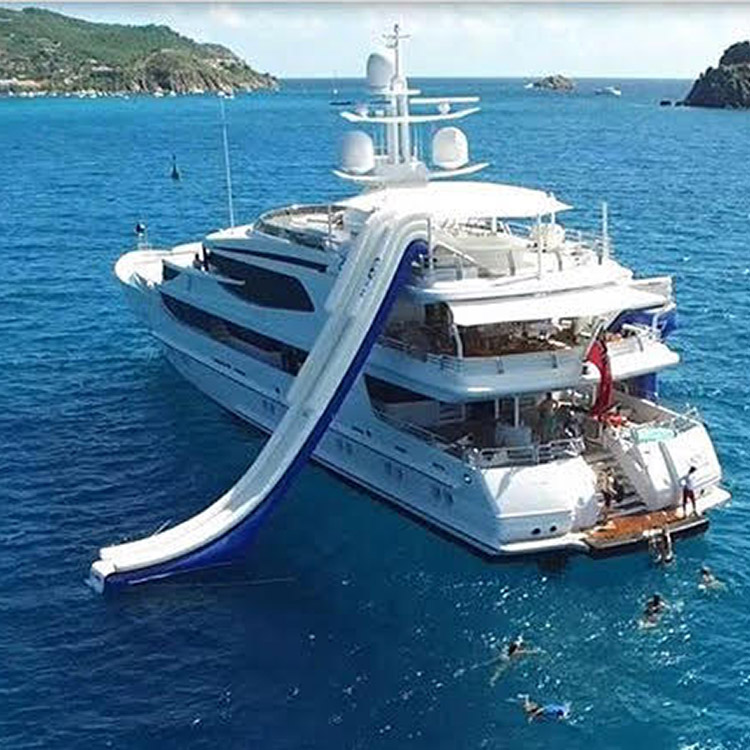 ---
Rental Price : 450 € / day
VAT and Delivery / Re-delivery not included
Height 8.0 – 8.5 m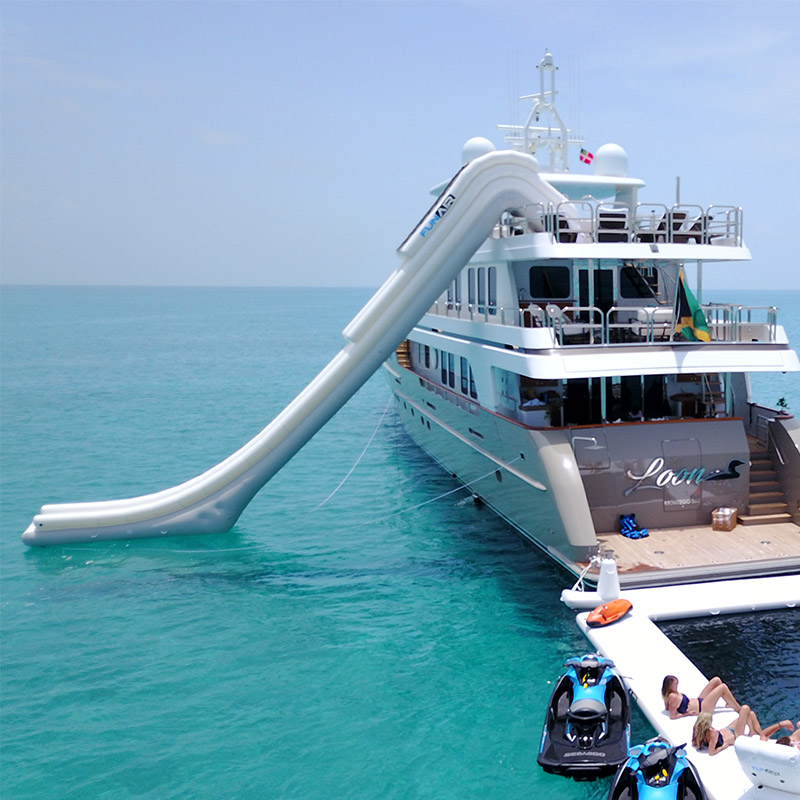 ---
Rental Price : 550 € / day
VAT and Delivery / Re-delivery not included
Level up the fun and enjoy the slide
Experience an exclusive water slide adventure on board.
And it all starts from the moment you reach the top of the slide. Look down and see the dizzying ride below. And when you hit splash down…
All you think is, 'Wow! I've gotta do that again!'
A breathtaking experience that provides fun for all guests, young at heart.
Are you brave enough? And don't forget: hold your breath and your pants.
The fun is only beginning!