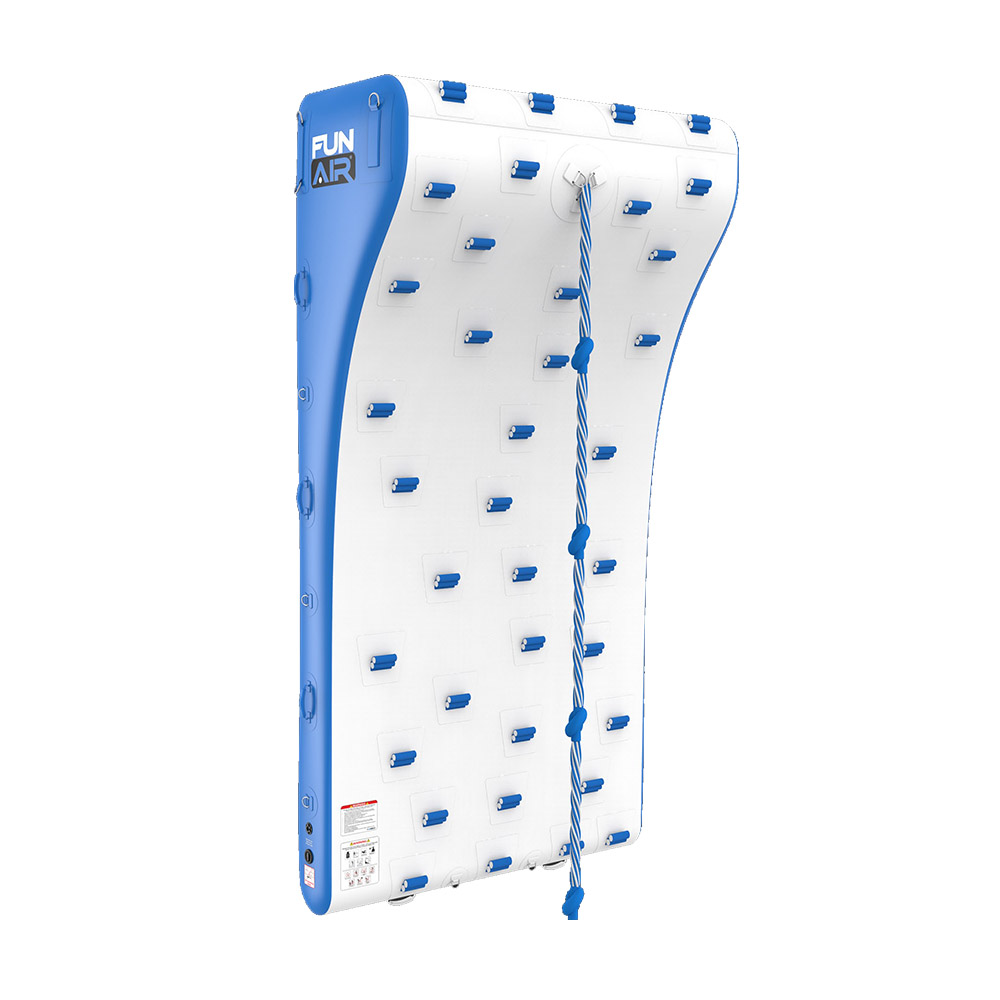 Test your climbing skills.
When is an obstacle NOT an obstacle? When you're having so much fun conquering it that you forget to notice!
Towering at an impressive 4,0m in height, the Funair Water Entry climbing wall is the ultimate boat challenge testing your climbing skills and agility.
Sturdy climbing rope provided with knotted handholds provide another way to scale the wall. Our comfort grip handholds are easy to grab with both your hands and feet.
---
Rental Price : 280 € / day
VAT and Delivery / Re-delivery not included
---