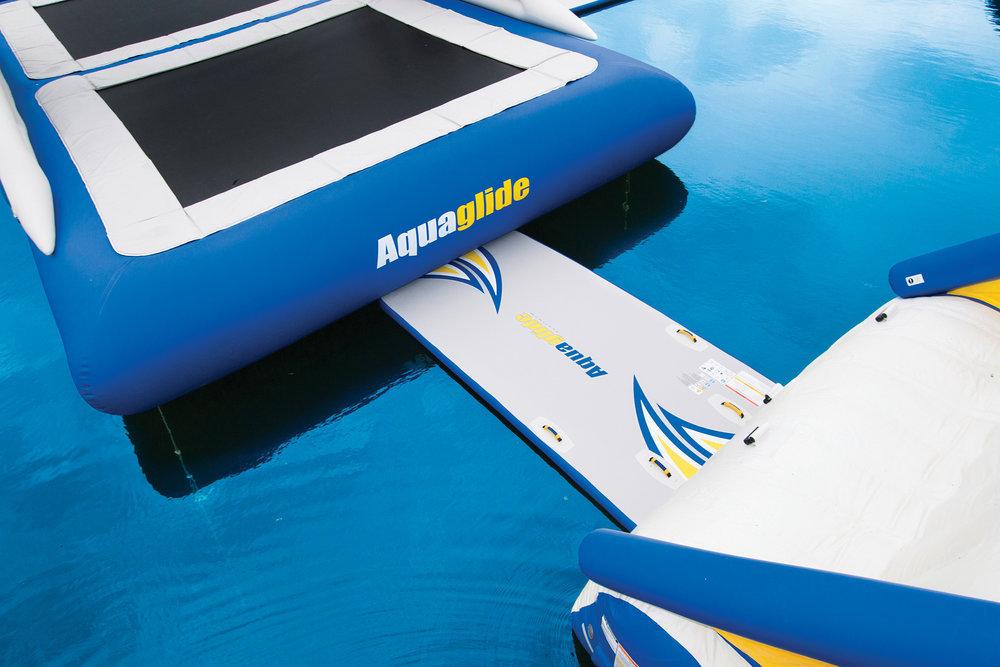 One of the most important structural items for linking an Aquapark together
The flat, slippery surface seems to invite guests to invent new ways to play. Walk, run, slip, slide, leap-frog or cartwheel down the stable Runway platform.
It can be used as a stand-alone item, or can be connected to any Aquapark using the 5 D-Ring Interloc system on 2 sides.
---
Rental Price : 40 € / day
VAT and Delivery / Re-delivery not included
---