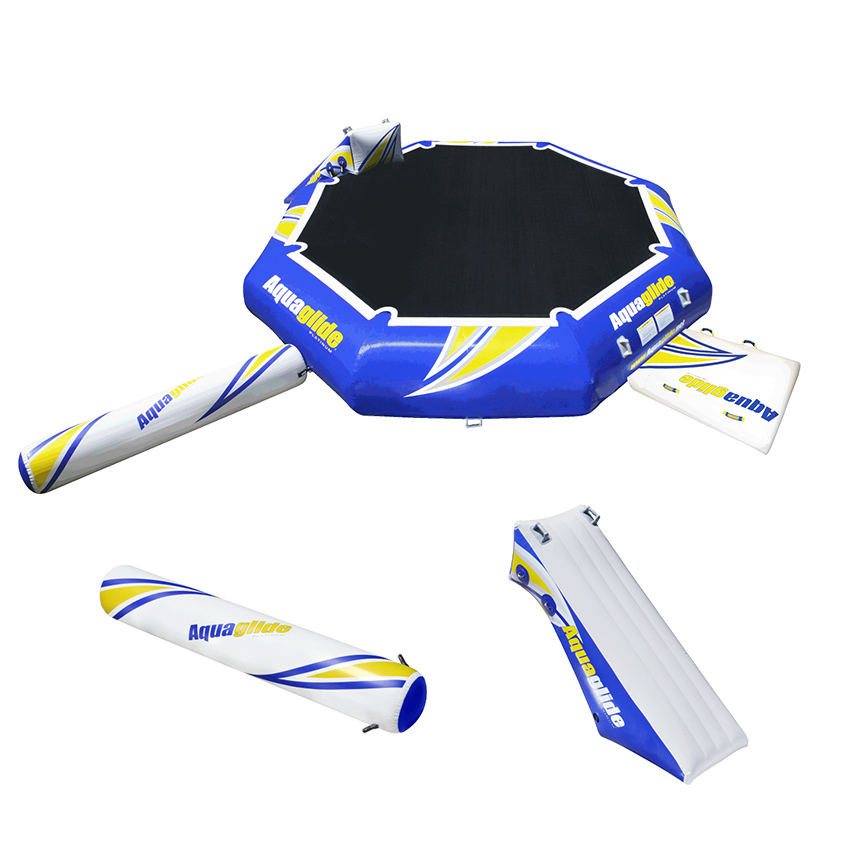 An entertainment park for loads of fun
One of our most popular items, the Rebound bouncer is an affordable way for you to appreciate quality and value!
The Rebound™ bouncer combines Platinum quality with the simplicity of a frameless design. Bounce on the springless Rebound bouncer, take a quick dip down the slide or walk the balance beam on the i-log, in a perfect size that suits your family.
Specs:
W 12′ x H 2.6′
(W 3,7m x H 0,8m)
(platform) L 42″ x W 56″ x H 8″
Capacity: 5 users – 1000 lb / 454 kg (Lounging)
Capacity: 3 users – (Bouncing)
---
Rental Price : 150 € / day
VAT and Delivery / Re-delivery not included
---