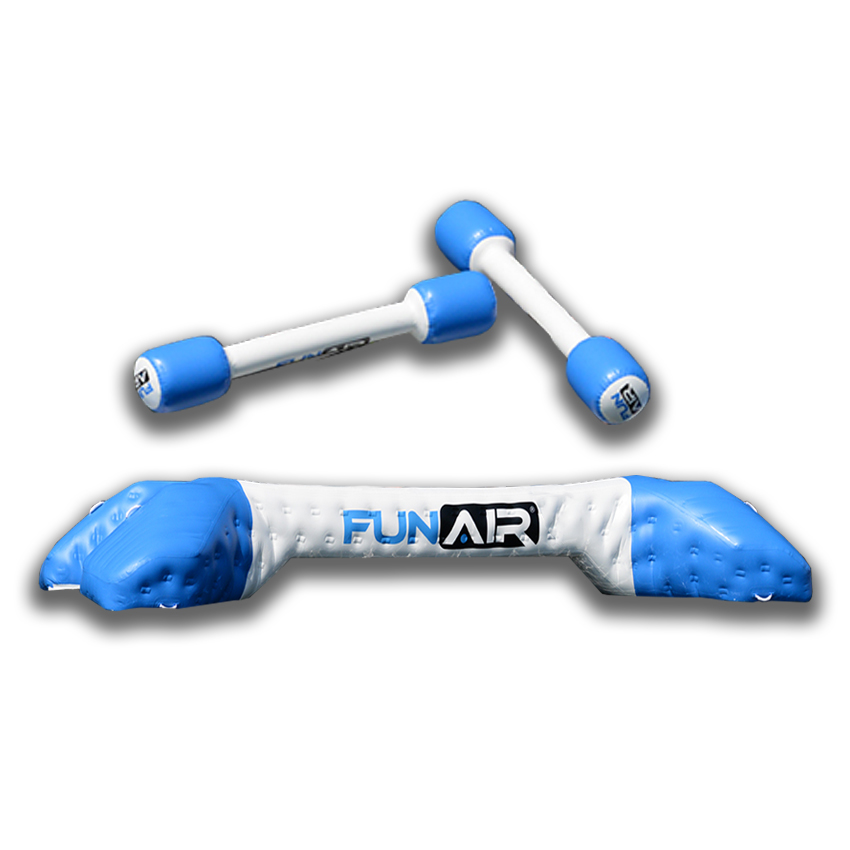 Let the battles begin
Challenge your friends or family members to a duel that's made for loads of fun, a duel while standing nearly 5ft. (1.5 meters) above water on an inflatable platform, with a non-slip surface, so that each and everyone can keep steady footing during manoeuvres.
Each joust comes with two light weighted batons with easy grip handles, suitable for both children and adults.
So what are you waiting for? Waterborne knights and fit for fun maidens… battle it out till you drop!
Rental Price : 220 € / day
VAT and Delivery / Re-delivery not included
---