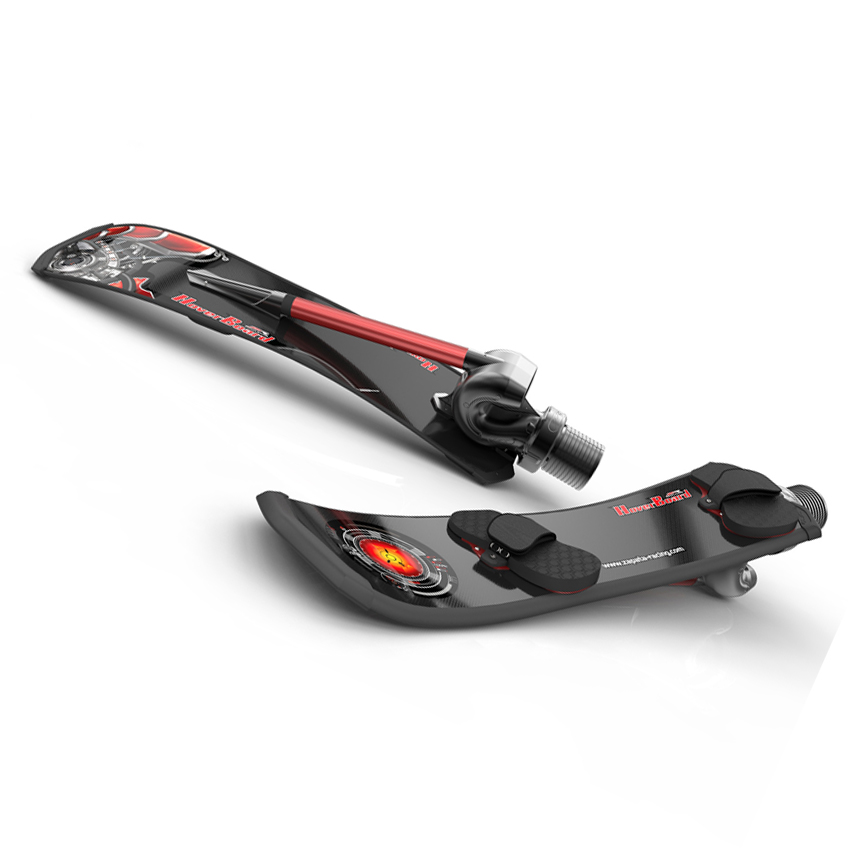 Be the movie star of the beach
Inspired by the actual blockbuster movie of the mid 80's Back to the future™ and in tribute to the famous Silver surfer™.
Hoverboard by ZAPATA RACING is a hydro-propelled board, which allows you to ride and surf in total freedom above the water.
Connected to the PWC pump by a hose (18 or 23-meter long), you can manage the board with ease and reach up to 8 meters above the sea, to an average speed of 40 km/h.
It does have the power to thrill you and make you a real time action figure.
---
Rental Price : 240 € / day
Assembly & Training included
Jet Ski & instructor not included
VAT and Delivery / Re-delivery not included
---
INNOVATIONS
Molded board reinforced with Carbon Fiber, resistant to forces superior to 11 tons per m²
One Oval, founded from one piece of aluminum to decrease loss of pressure and power whilst also redirecting the water in the right direction
Change from goofy to regular mode without tools
If you already own a Flyboard®, the connecting hardware being similar, you can rent individual Hoverboard by ZR® board.