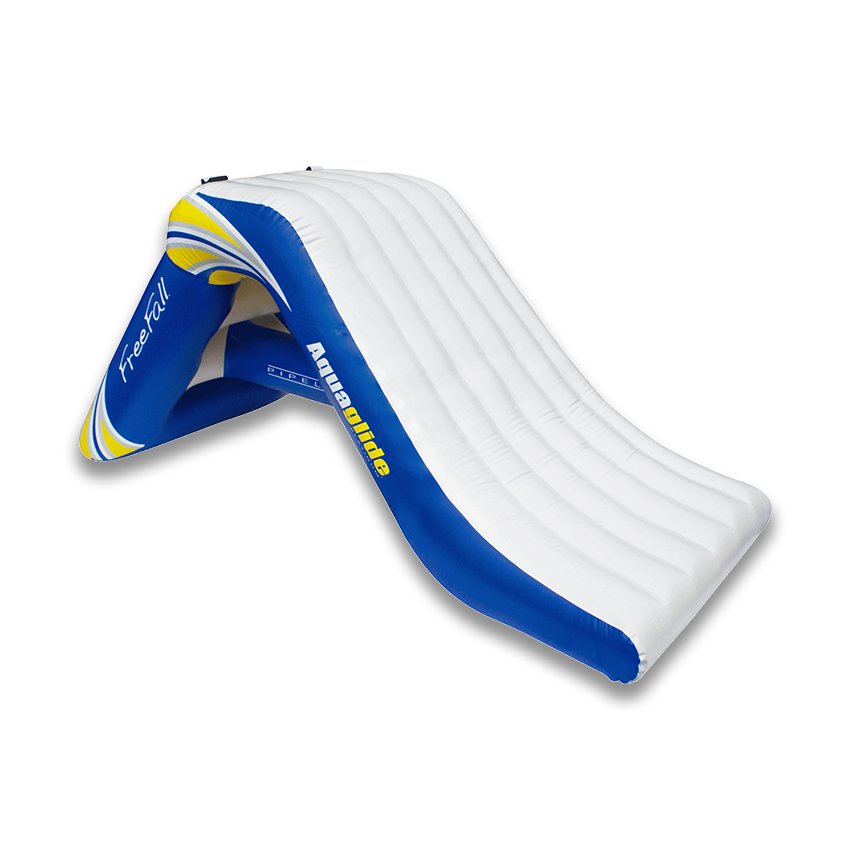 Sporty yet funky
A new type of fun to your waterfront is brought into life with this 6ft. high climbing ladder and the exhilarating slide that can accommodate up to 3 participants at a time.
A thrill for any age group, the Freefall 6' is great as a stand-alone or as part of an Aquapark system.
You can also connect accessories with the user-friendly Interloc™ system and add extra levels of fun for the whole family.
Specs:
L 13′ x W 8′ x H 6′
(L 4m x W 2,4m x H 2m)
Capacity: 3 users – 600 lb / 272 kg
---
Rental Price : 150 € / day
VAT and Delivery / Re-delivery not included
---