Lift4 eFoil 5'4 Cruiser
11.900,00 € – 13.900,00 €
At 5'4", this board is still quite short, but offers all the stability that any rider will need.  When up in the air, it carves a beautiful turn that locks in with confidence.  If you're new to watersports and you want to share the eFoil experience with friends and family, this is a great option that will offer absolute success. Wing Combos.  – The 200 Surf V2 / 48 Surf V2 is our recommended combination, offering a wide variety of ride experiences to any rider. – Try the 250 Surf V2 / 48 Surf V2 if you are a larger rider or interested in staying out of the water all of the time.   Warranty: 2 year warranty on the eFoil Board 1 year warranty on the eFoil battery (or 300 cycles)
VAT & Shipping Costs Excluded
INTRODUCING
LIFT3
Fly Over Water.
The third generation Lift eFoil is the
world's best-selling eFoil, and the
pinnacle watersports experience.
Speed
Up to 30mph

Ride Time
100 minutes

Advanced
Safety Features
FAST, DURABLE & LONG LASTING
Plus a completely customizable lineup of foil hardware to help find
your perfect ride.
Ride Time 100 minutes

The eFoil is equipped with an advanced lithium-ion battery allowing for up to 100 minutes of riding with our Full Range Battery, or 60 minutes with our Light Battery.

Bluetooth Hand Controller

An ergonomic, waterproof Bluetooth controller that easily shows battery life, and allows you to swap intuitively between performance settings.

Extremely Quiet

With the LIFT3, we have improved the intricacies of our eFoil designs to reduce any acoustic noise down to near-silence so that when you fly… Now it's just you and Mother Nature.
FOUR SIZES
The perfect choices for stability & performance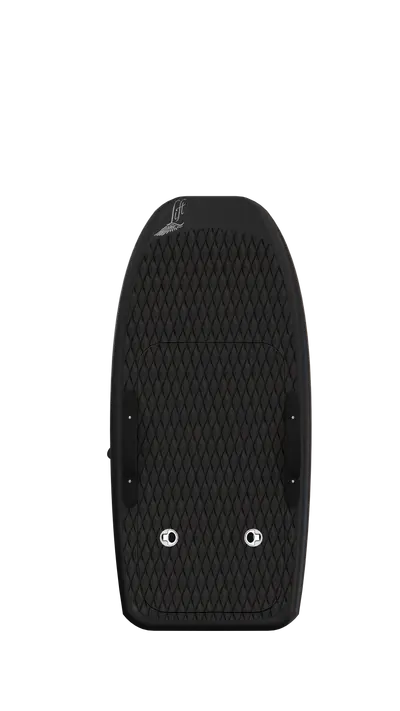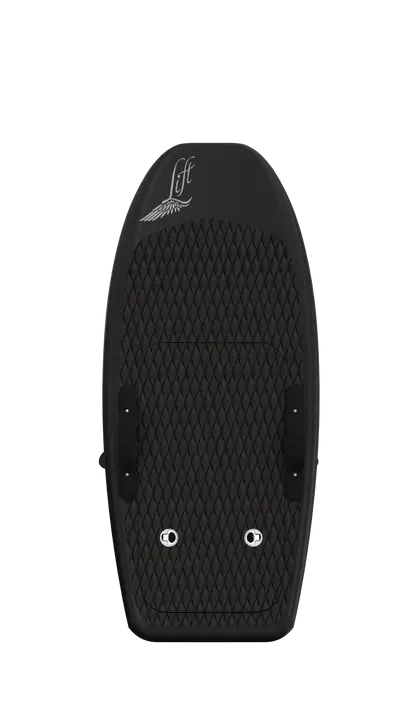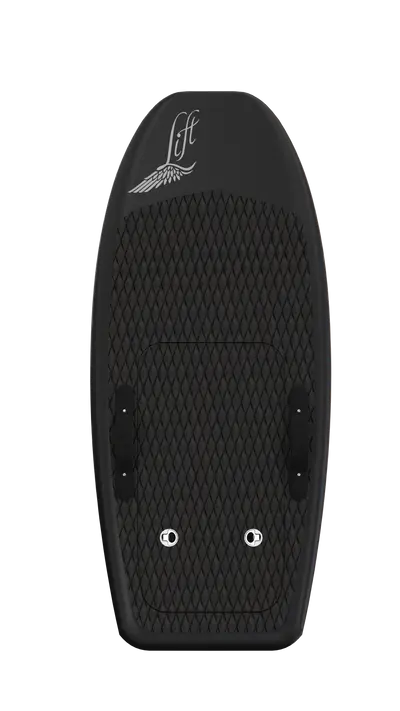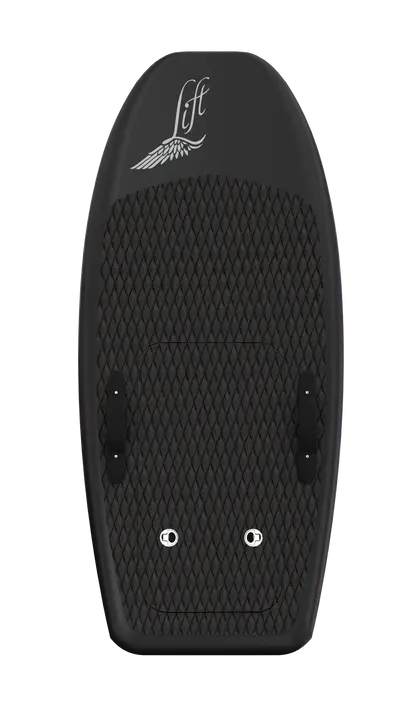 ADVANCED PROPULSION
PRECISION MACHINED PROPELLER
PROTECTIVE SHROUD
MOTOR

The LIFT3 eFoil motor is extremely efficient and quiet through the water, and it packs enough power to pull two riders at the same time.

PROPELLER

The LIFT3 propellers are precision machined out of a solid block of aluminum. We hand polish and balance each propeller to perfection before finishing with a hard anodization.

SHROUD

Our protective shroud has been redefined to not only offer safety and peace of mind to the rider, but improved hydrodynamics and added stability to the overall ride.
THE LIFT EXPERIENCE
The details make the perfect ride
Refined Materials
Lift eFoils are built in highly refined steel tools used to forge carbon fiber parts at extreme temperatures and heat, providing a unique marbled carbon fiber that is lighter and stronger than other eFoils.
Customize Your Ride
Our 10 years of exprience in hydrofoil wing design makes all the difference – each eFoil has a wide mix-and-match selection of options to help you achieve the ideal ride when optimizing for performance, stability, and environment.
Global Community
Over 300 partners worldwide available for demos, trainings, and finding new friends to ride with.